The 3rd Rolls-Royce Cullinan Black Badge returns to Vietnam with a "slightly tired" color interior
---
After being "in the port" for about 3 months, the 3rd Rolls-Royce Cullinan Black Badge in Vietnam has also been unpacked. The car is imported through a reputable private dealer with an estimated selling price of not less than 32 billion VND, significantly cheaper than the price of genuine distributed cars (from 37.2 billion VND, excluding the cost of going to the sea. ).
The third Cullinan Black Badge appeared in the water with a black paint finish – the signature color of the Black Badge version. Compared to the standard Cullinan, the shiny metal details on the Rolls-Royce Cullinan Black Badge have been turned black such as the Spirit of Ecstasy logo on the front of the car, the grille, the company logo with black background and white letters in contrast to the standard Cullinan. Traditional black lettering white background logo.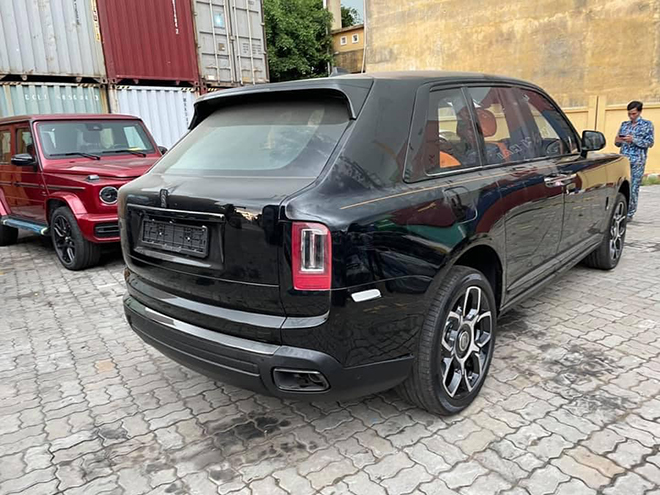 The car is equipped with exclusive 22-inch dual 5-spoke sport wheels with red brake shackles to create a contrast. There are many prominent orange coachline lines on the side.
The interior of the 3rd Rolls-Royce Cullinan Black Badge in Vietnam is orange Hermès - France's leading luxury fashion brand.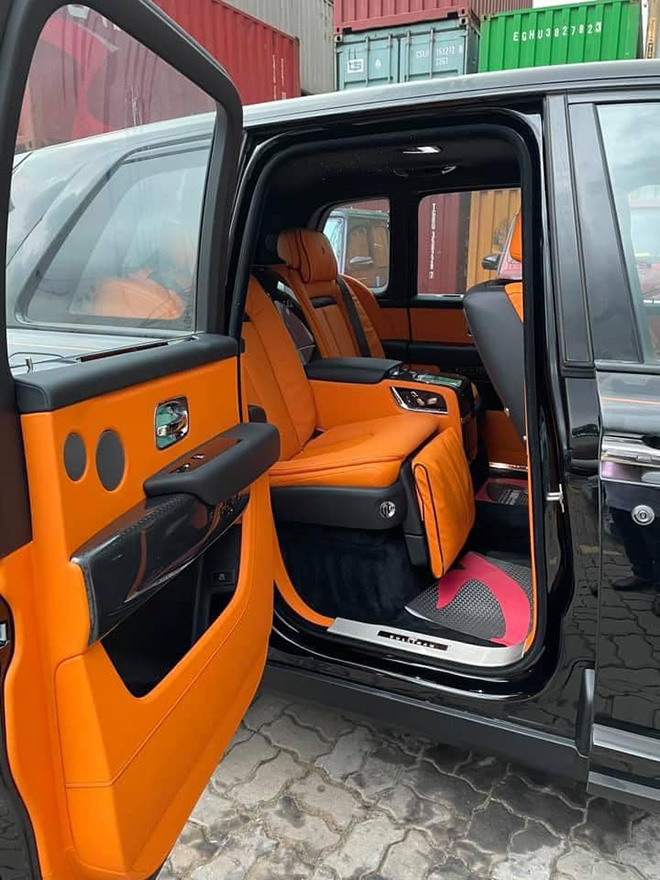 The cabin of the Rolls-Royce Cullinan Black Badge has just docked with a 4-seat configuration with the first orange and black 2-tone leather interior in Vietnam. The two Cullinan Black Badges brought back earlier were just dark. Dotted with 3-dimensional geometrical carbon material for a sporty feel, created by a combination of designers, engineers and craftsmen in details such as the dashboard, car doors, etc. ..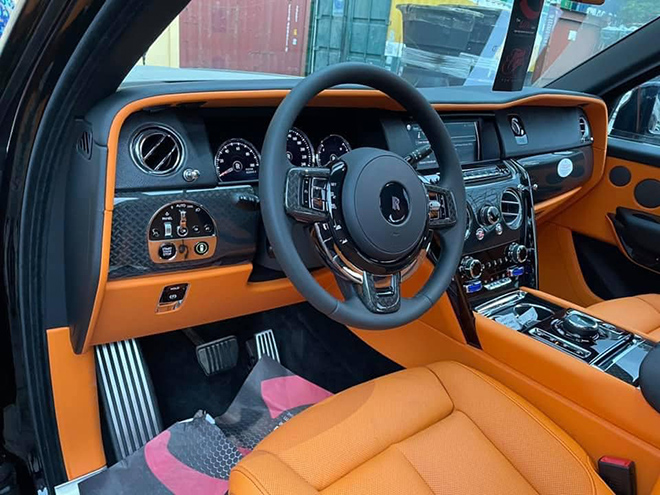 In particular, in the middle of the backrest of the second row is the infinity symbol, a symbol in mathematics that represents infinity potential, and represents the unlimited creativity of Rolls-Royce. The emblem was first used on a Rolls-Royce-powered seaplane, designed to compete with the American efforts in the battle for the speed record on water. In addition, the car also has a personal glass partition between the passenger compartment and the rear luggage compartment.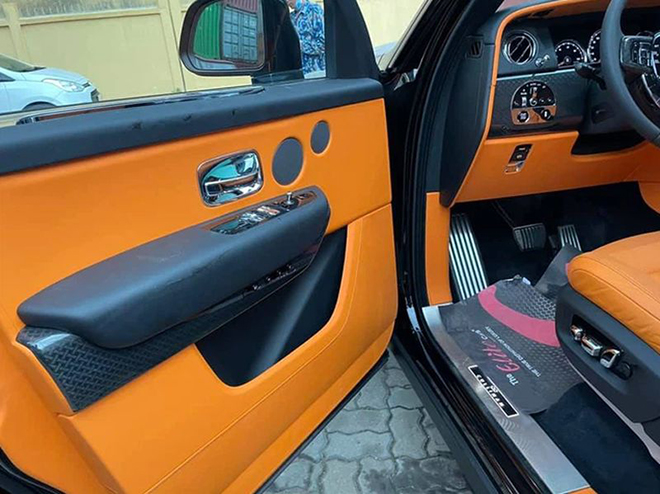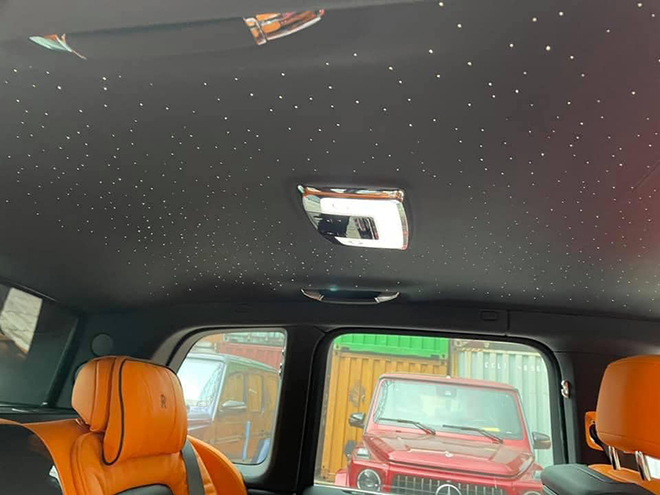 Another element not to be missed on the Rolls-Royce Cullinan Black Badge is the black leather ceiling and woven from 1,344 optical fibers to create the effect of a thousand-star night sky with the highlight of 8 wonderful changing stars. beautiful in front ceiling position.
Rolls-Royce Cullinan Black Badge uses a twin-turbo 6.75L V12 engine, with a capacity of 600 horsepower and 900 Nm of torque. The transmission, suspension and driver assistance technologies have been tuned for a more engaging driving experience. In addition, the optional exhaust sound is also an interesting feature on this special version.
---
---
Operate and exploit advertising by iCOMM Vietnam Media and Technology Joint Stock Company.
116 Thai Ha, Trung Liet Ward, Dong Da District, Hanoi.
Email: info@more.edu.vn
Editor in chief: Tran Vo
Tel: (+84) 903076053/7 Fax: (+84) 903030935