Hyundai invests 10 billion USD to produce robots, self-driving cars and AI in the US
---
On May 22, Hyundai Motor said it is planning to invest $5 billion in the US by 2025 to develop technologies such as self-driving cars, robotics and artificial intelligence (AI).
Earlier, the Korean brand announced a plan to build the first US$5.54 billion battery and electric vehicle factory in the US in the suburbs of Savannah, Georgia. The facility is expected to open in early 2025 and has a capacity of 300,000 vehicles per year.
Part of the $10 billion investment will be used to "provide smart and sustainable mobility solutions," the company said.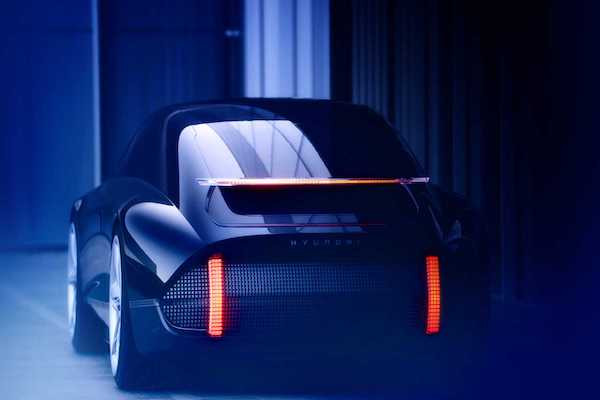 Hyundai aims to become one of the top three electric vehicle manufacturers in the US by 2026. Currently, the company is one of a number of global automakers to establish a supply chain and manufacturing facility here to Leading the field is forecasted to have exponential growth.
The plan was announced as the Biden administration is encouraging automakers to set up electric vehicle supply chains in the US rather than abroad.
Earlier this month, the US launched a more than $3.1 billion plan to boost domestic battery production after President Biden used the Defense Production Act in April to encourage domestic mineral production. serving the field of manufacturing electric batteries.
The White House has set a target that by 2030, electric vehicle sales will account for 50%.
The newly announced investment allows Hyundai to strengthen its partnerships with "public and private entities in the United States to deliver innovative products and mobility solutions to customers, while contributing to into the global carbon neutral effort," said Euisun Chung, executive chairman of Hyundai Motor.
The company's investment focus areas include: robotics, advanced aerial vehicles, AI and self-driving cars.
In December 2020, the Korean car manufacturer bought an 80% stake in Boston Dynamics, a robotics company once valued at $1.1 billion. Previously, this robotics company, sponsored by Google, started selling its first robot commercially in June 2020.
Hyundai is also promoting self-driving car technology through Motional, a joint venture established with US-based mobility technology company Aptive. Motional is testing a robotaxi service on public roads and plans to provide commercial service by 2023.
In November 2021, Hyundai established Supernal, with the goal of developing devices running on in the field of aviation industry. The company revealed plans to deliver the first commercial flights by 2028.
---
---
Operate and exploit advertising by iCOMM Vietnam Media and Technology Joint Stock Company.
116 Thai Ha, Trung Liet Ward, Dong Da District, Hanoi.
Email: info@antarespolisportiva.org
Editor in chief: Tran Vo
Tel: (+84) 903076053/7 Fax: (+84) 903030935