Popular cloud computing trends in 2022-2023
---
In 2020, 2021 will witness a strong explosion of cloud computing technology as all jobs are gradually virtualized and remote working becomes popular. In 2022, this technology promises to develop and grow even more strongly.
CMC Telecom experts have pointed out the popular cloud computing trends in 2022 below.
The cloud continues to grow and evolve with new applications
Cloud infrastructure is at the core of the delivery pipeline of nearly all digital services, from social media and streaming entertainment to connected cars and Internet infrastructure. things (IoT). New and upcoming superfast networks like 5G and Wi-Fi 6E not only mean more data streaming from the cloud, but we can also stream new forms of data.
This is reflected in the explosion of cloud gaming platforms. We'll also see the arrival of VR/AR in the cloud, bringing with it smaller and more economical mic headsets.
Cloud technology makes other technologies lighter, faster and more convenient to access, which is a key driver in the shift of more services to the cloud.
Hybrid cloud blurs the difference between public and private clouds
Since businesses are starting to "go to the cloud," they have two options: an easy-to-access, pay-as-you-go public public cloud, or a more customizable and flexible private cloud. Private cloud (in which an organization has its own cloud and data only circulates within the organization) is also sometimes necessary for security and management reasons.
Today, companies like Microsoft, Amazon, and IBM are pushing for the introduction of "hybrid" models that use an all-around approach. Data that customers need to access quickly and frequently can be hosted on public AWS or Azure servers and accessible through tools, applications, and digital dashboards. More important and sensitive data can be stored on a private server that is monitored for access and can be handled by proprietary applications.
Another driving force behind the growth of popularity of hybrid cloud is that many growing companies are looking to add new applications. Accordingly, these companies participate in a "multi cloud" environment, using multiple services that sometimes belong to different vendors. Hybrid cloud can help reduce this complexity by streamlining user experience and maintaining backend equipment.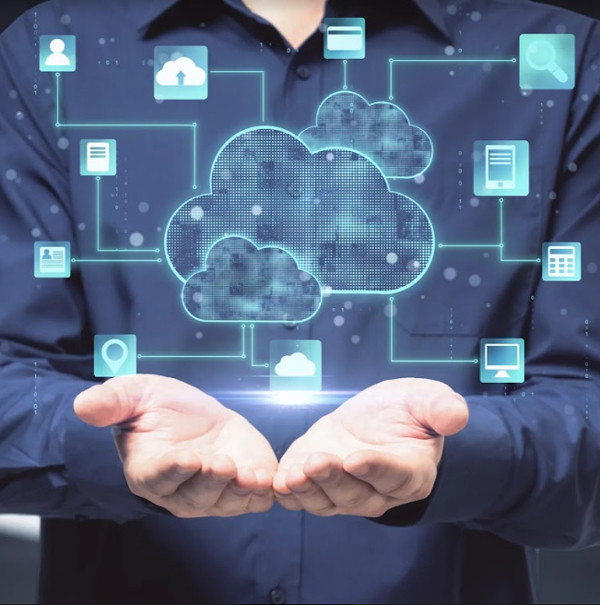 Artificial intelligence in cloud computing
Cloud computing plays a key role in delivering artificial intelligence (AI) services – which Google CEO Sundar Pichai describes the impact on society as "hugely impactful." than electricity or fire". Machine learning platforms require huge processing power and data bandwidth to train and process data, and cloud data centers have made this possible for everyone.
Most of the "everyday" AI we see around us – from Google Search to Instagram filters – lives in the cloud, the technology that drives traffic from the data center to our devices and manages the engine. storage infrastructure built on top of machine learning. The development and evolution of cloud and AI are extremely inextricably linked, and this will become even more true in 2022 and beyond.
Strong AI trends will be "creative" algorithms – generative model machine learning that can generate everything from art data to synthetic data to further train AI – as well as models. linguistics - increasing accuracy with machines that can understand human language. Cloud computing promises to play a key role in bringing these services into the hands of users as well as building the infrastructure to deliver these services.
The Rise of the Serverless Platform
Serverless cloud is a relatively new concept that is gaining attention in the market from vendors including Amazon (AWS Lambda), Microsoft (Azure Functions) and IBM Cloud Functions. Sometimes referred to as "functions-as-a-service," a serverless platform where organizations are not bound by server rentals or paying fixed amounts for storage or bandwidth.
This trend promises a pay-as-you-go service, where the infrastructure expands invisibly as the application requires it. Serverless platforms in the cloud will play a key role in the broader trend in the cloud and the entire technology landscape to create new user experiences that make innovation more accessible.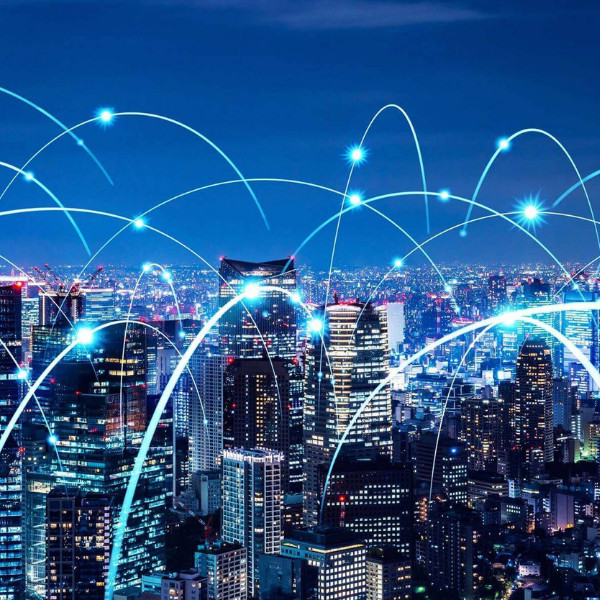 Catching up on all the "clouds" trends with the COPE2N digital ecosystem
Researched, developed and built by CMC Telecom together with leading partners in Vietnam and the world, COPE2N is a digital transformation ecosystem that provides in-depth consulting for key business areas such as Industry and Trade. Retail, Logistic, Consumer Goods, Finance, Healthcare, Real Estate... Besides consulting function and deep understanding of digital transformation, COPE2N's ecosystem are products of CMC Telecom with major technology partners in the world such as Microsoft, Google, Amazon as well as Make in Vietnam products specifically for the Vietnamese market.
Enterprises only need "1 click" and take 5 minutes to work with COPE2N to implement a digital transformation strategy through groups of digital transformation products and services in business administration: human resource management, technology management, and digital management. delivery management, sales management, office administration, promoting revenue growth and optimizing management and operations.
In order to provide suitable advice and suggestions for each business' needs, COPE2N owns a team of leading experts from CMC Telecom with extensive knowledge and expertise in the fields of information technology and technology. finance.
In the digital transformation race, if businesses are looking for a professional, comprehensive and complete digitalization solution, then COPE2N is a "address" worth considering.
---
---
Operate and exploit advertising by iCOMM Vietnam Media and Technology Joint Stock Company.
116 Thai Ha, Trung Liet Ward, Dong Da District, Hanoi.
Email: info@antarespolisportiva.org
Editor in chief: Tran Vo
Tel: (+84) 903076053/7 Fax: (+84) 903030935