AMD RX 7900 XT can be up to 4x faster than RX 6900 XT
---
Greymon55, a leaker known for his extremely accurate comments about upcoming hit computer hardware products, has just continued to reveal a series of very remarkable information related to the next-generation flagship GPU model. AMD's next: RX 7900 XT.
AMD Navi 31 GPU, AMD's most advanced RDNA 3 chipset at the moment, will be the heart that powers the "monster" called Radeon RX 7900 XT. According to the latest report from Greymon55, AMD's future flagship graphics card model can give single-precision computing power (FP32) close to 92 TFLOPs. As a small comparison, this is almost four times the performance of AMD's current best model, the RX 6900 XT, which is "only" capable of delivering 23.04 TFLOPs of FP32 power.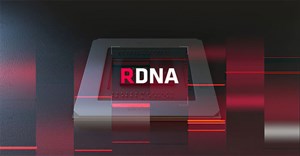 According to Greymon55, the impressive 92 TFLOPs AMD achieved on the RX 7900 XT is mainly by taking advantage of the 3GHz boost clock for the next-generation flagship Navi 31 GPU. Navi 31 is rumored to have a total of 120 Workgroup Processors (WGP) or 240 Compute Units (CUs) out of a total of 15,360 Stream Processors. Since Navi 31 is an MCM GPU, it will own 2 main IPs, a GCD (Graphics Core Die) based on TSMC's 5nm process and 1 MCD (Multi-Cache Die) based on a 6nm process node also from the manufacturer. Taiwan guide.
Below is a table comparing basic specifications between RX 7900 XT and RX 6900 XT (compiled from reputable sources):
Recent leaks also show that AMD's RDNA 3 architecture is switching to a 4-SIMD32 design per CU instead of the current 2 SIMD32. Therefore, the scenario that the RX 7900 XT gives more than 4 times the total performance compared to the RX 6900 XT is entirely possible.
Nvidia testing Ada Lovelace 900W GPU with dual 16-pin power supplies?
Leaked benchmark results show that AMD Radeon RX 6750 XT has a very small performance improvement compared to RX 6700 XT
AMD RX 6400 launched: Not a bad choice for GPU in the affordable segment
Nvidia: It only takes a few days for two AI GPUs to design a chip better than 10 people working hard in a year
---
---
Operate and exploit advertising by iCOMM Vietnam Media and Technology Joint Stock Company.
116 Thai Ha, Trung Liet Ward, Dong Da District, Hanoi.
Email: info@more.edu.vn
Editor in chief: Tran Vo
Tel: (+84) 903076053/7 Fax: (+84) 903030935