What's so attractive about the Flexcam and Multitask features on the Galaxy Z4 series that make young people immediately "withdraw their wallets"
---
From design to features, Galaxy Z Flip4 and Galaxy Fold4 both create strong appeal to young people with aesthetic taste and love for new technology.
The freshness that comes from creativity is the strength of young people and this is also the "key" of all technology products that attract modern young people to pursue. Leading in the culture of using new innovative technologies, Galaxy Z Fold4 and Galaxy Z Flip4 are considered as a phone duo that satisfies users' needs on each criteria.
Flex Camera – "Unique" on Galaxy Z Flip4
Right from the early days of launch, Samsung's folding phone line has been given special attention by technology circles and internet content creators. Following the successes, Samsung has continued to resonate with the super product Galaxy Z Flip4 with an extremely stylish design, a variety of colors such as Graphite Gray, Champagne Pink, Lovebird Blue, Bora Purple that easily impress Not only for women, but also for technology enthusiasts, this exclusive product of Samsung is highly appreciated.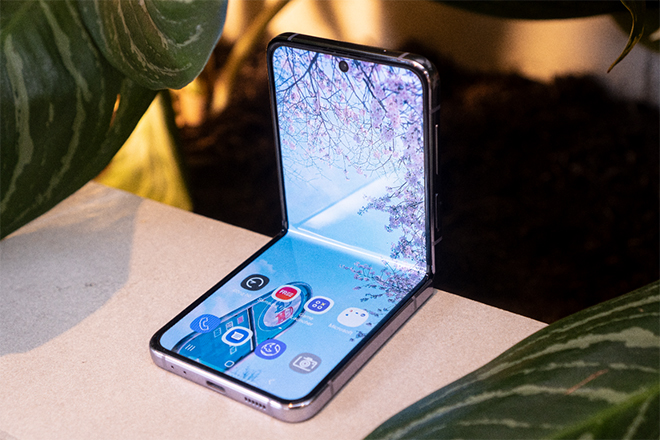 Not only giving users an extremely compact phone, easy to pocket, but Galaxy Z Flip4 also owns a lot of useful features, the most prominent of which is the Flexcam feature with Hands free. "unique" on Samsung's folding phones. Responding to the trend of young people, Flexcam maximum support for users to create flexible images with a variety of unique shooting angles and without the need for support from other cumbersome tripod accessories.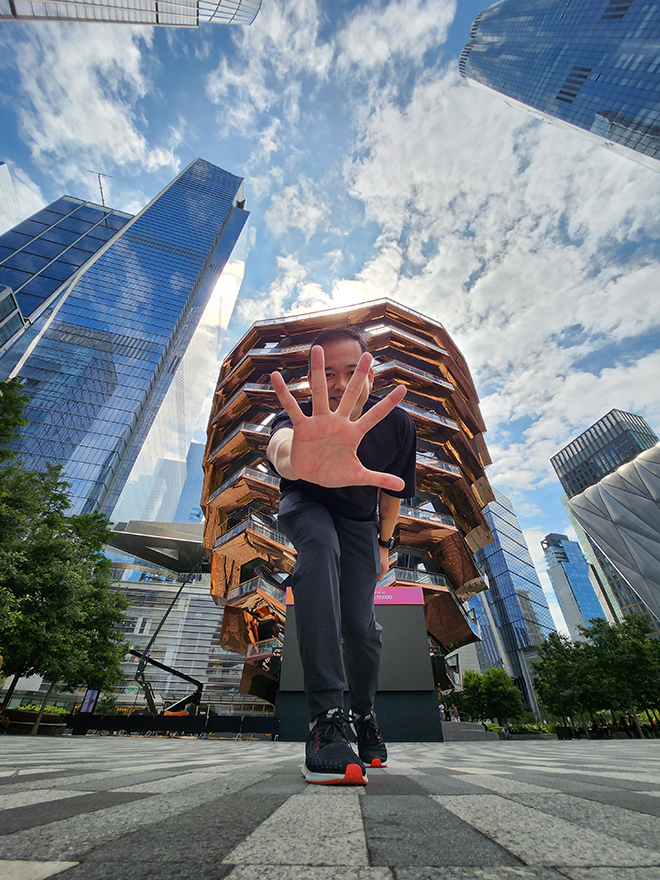 The difference and uniqueness of Galaxy Flip4 seems to satisfy the "thirst" of young people, especially users who create content on social networks who want a phone that is both fashionable and owns. The best shooting feature. What makes Galaxy Z Flip4 highly appreciated is not only its flexible shooting features, but also its triple camera cluster that delivers extremely smooth, vivid and true-to-life images. More convenient, when Flexcam is integrated on Facebook, Instagram and Tiktok, young people like "fish in water" can create images right on the application and share with friends in a snap.
Multitask – Experience "multitasking – multi-tasking" on Galaxy Z Fold4
If the Z Flip4 is favored by young people as a fashion icon of technology, the Galaxy Z Fold4 is cheerfully called the "god of task running". First of all, this year's Galaxy Z Fold4 has an extremely large internal overflow screen with a size of up to 7.6 inches. Taking full advantage of the large design, large square screen and flexible folding ability, Galaxy Z Fold4 allows using up to 3 applications at the same time. Users can work or play on Z Fold4 with the same comfort as a miniature laptop. And the point that makes Z Fold4 make users have to "draw their wallets" is that this "mini Laptop" can be folded neatly for pocket and convenient use anywhere.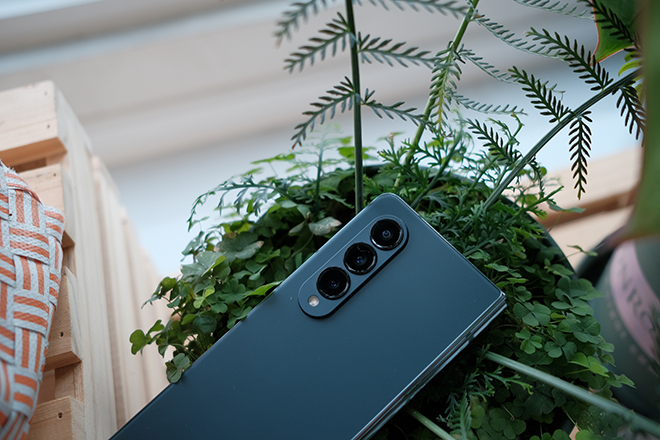 Minh Hoang (28 years old, Freelancer) shared: "What impressed me and definitely owned the Z Fold4 was the design and the multitasking feature. With the nature of my current job, I must always be ready to solve the job at any time and the multitasking feature is quite convenient for my work when I can easily check mail, edit files on applications. Use the online office and join the meeting. Setting the standard for basic multitasking, the versatility and multitasking of the Galaxy Z Fold4 gives me a very different experience from previous flat-screen phones."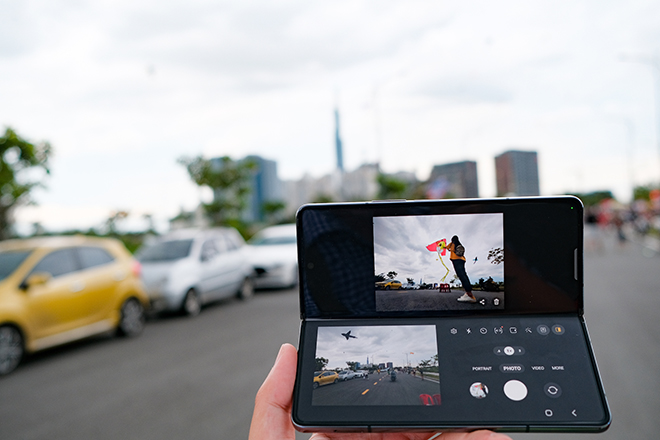 It is important to mention many times, with the large folding screen phone Galaxy Z Fold4, young users can comfortably take super stable photos and videos with the 50MP main camera. As a result, the image quality on the "super product" is as beautiful as other flat-screen flagships on the market.
In addition to the design strengths, the Galaxy Z Flip 4 also scores extremely well with young people who love fashion, flexibly transforming into multiple styles with exclusive and creative accessory collections. Most recently, the limited edition collection Samsung Galaxy Z Flip4 - Flex Mode Collection has brought unique designs, high applications with the central inspiration being the Galaxy Z Flip4 and exquisite accessories. includes case, fashion bag, card holder, Galaxy Buds2 Pro bag, belt and neck strap.
Samsung understands the desire to assert itself, express the personality style of Vietnamese youth and subtly put it into its "super products". Through 4 generations of Galaxy Z, Samsung has always pioneered, led and created a culture of using foldable smartphones in the technology market.
---
---
Operate and exploit advertising by iCOMM Vietnam Media and Technology Joint Stock Company.
116 Thai Ha, Trung Liet Ward, Dong Da District, Hanoi.
Email: info@more.edu.vn
Editor in chief: Tran Vo
Tel: (+84) 903076053/7 Fax: (+84) 903030935