Vanced Manager is warned by Google Play Protect as a dangerous application
---
Vanced Manager v2.6.0 version was suddenly "flagged" by Google, while other versions were safe.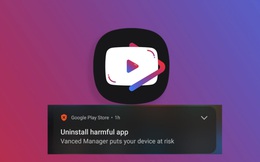 Did you know: Youtube Vanced is so good that Samsung was also "caught" using it?
YouTube Vanced has nothing more than the genuine YouTube Premium that causes Google to suppress and stop working?
Recently, Google is said to have pressured the YouTube Vanced application development team to announce its shutdown. However, it doesn't stop there, as current versions of Vanced continue to work, many users are still searching and installing the application on their devices.
Often used together with YouTube Vanced is Vanced Manager, which supports the management and installation of the main application. As recently discovered by many users on Reddit and Twitter, Google Play Protect has 'flagged' the Vanced Manager app as 'harmful', prompting users to uninstall it. This makes many people suspect that Google's Play Protect warning is an action to "chase and destroy", because Play Protect previously did not flag the Vanced Manager application.

While Google hasn't made an official statement as to why Play Protect is suddenly targeting the Vanced Manager app, Mishaal Rahman of Esper (the DevOps platform for Android) speculates that it's more likely because Vanced Manager might use it. Root access to install apps.
According to the screenshot, the uninstall prompt describes Vanced Manager as "trying to bypass Android's security measures". This warning falls under the "Advanced Privilege Abuse" and "Rooting" categories identified in Google's official Play Protect warning series for malware.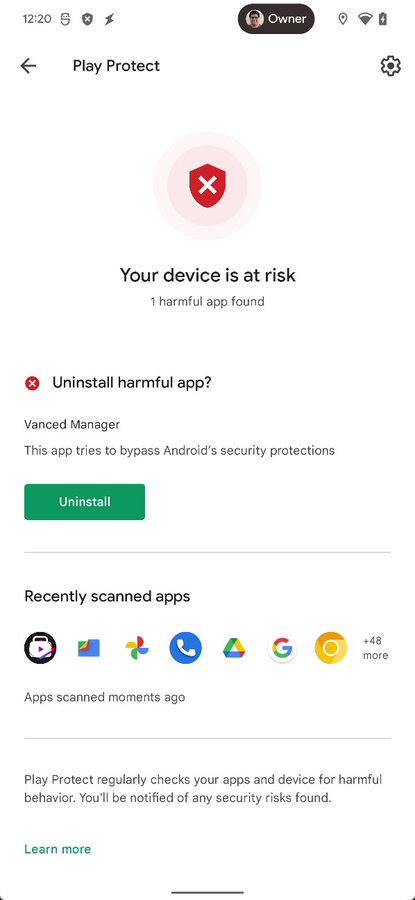 However, this also does not explain why only the older Vanced Manager v2.6.0 version is marked as malicious, and the latest version (v.2.6.2) is not, to the developers. Vanced's didn't know the reason either.
---

Youtube Vanced stopped working due to pressure from Google
This is a third-party customized Youtube application with many features that users cannot find in the official Youtube application.
Google Play Store starts letting users pay with Google Play Point
Google develops a new feature to free up 60% of app space without uninstalling
Youtube Vanced, the popular Youtube app with Android users, has announced it will stop all operations as of today.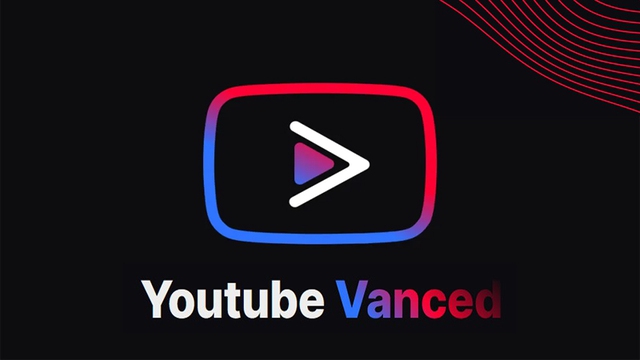 "Vanced has been discontinued. In the next few days, the download link on the website will be removed. We know this is not something you want to hear, but it is something we have to do. Thanks. Thank you for supporting us all these years," wrote Youtube Vanced's Twitter.
Youtube Vanced is an application that is edited by a third party from Google's original Youtube application. It offers many features that users can only find on YouTube Premium subscriptions, including ad blocking and video playback in the background (even when the screen is locked).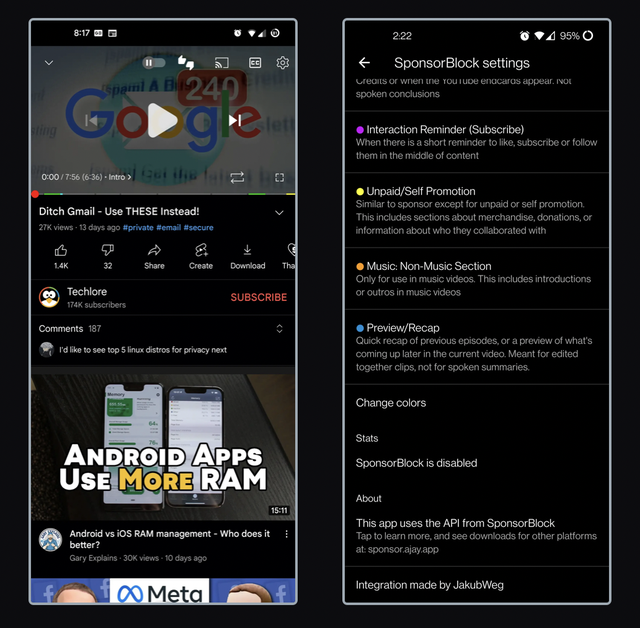 Not only that, Youtube Vanced also offers features that even Youtube Premium does not have, such as skipping Youtuber's ads between video content, displaying the number of Dislikes, the interface displaying old or forced comments. video resolution at the highest 4K.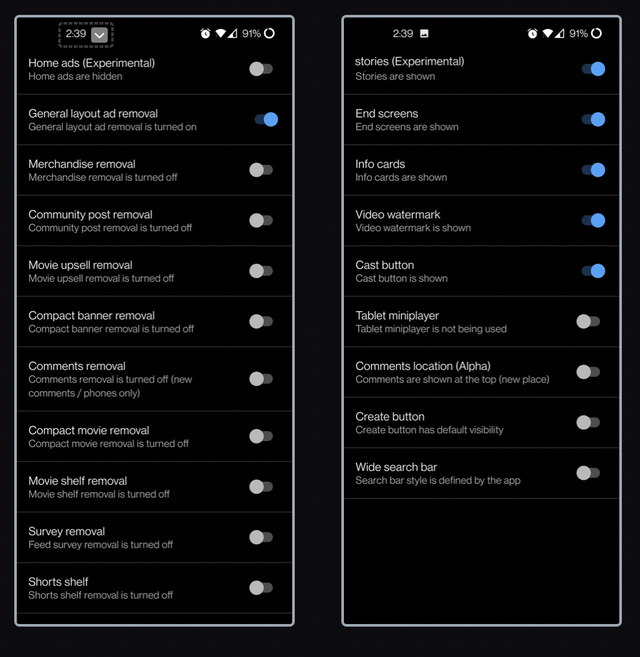 On its Discord page, the Vanced team confirmed that the reason why this project was forced to stop was due to legal issues. "For those asking why, it's related to a legal matter beyond our control."
Sharing with The Verge, a member of Vanced's team said that Google asked Vanced to remove references to "Youtube", change the logo, and remove all links to Youtube products. .
The Youtube Vanced team said that users who have been using this application will be able to continue using it for the next 2 years, until it becomes obsolete. However, it is not excluded that Google will take tough actions to prevent third-party Youtube applications from working.
---
---
Operate and exploit advertising by iCOMM Vietnam Media and Technology Joint Stock Company.
116 Thai Ha, Trung Liet Ward, Dong Da District, Hanoi.
Email: info@antarespolisportiva.org
Editor in chief: Tran Vo
Tel: (+84) 903076053/7 Fax: (+84) 903030935