Two Turkish banks suspend use of Russia's Mir payment system
---
On September 20, two Turkish banks, Isbank and Denizbank, suspended the use of Russia's Mir payment system, after the US increased control of individuals and organizations accused of helping Russia avoid Western sanctions. .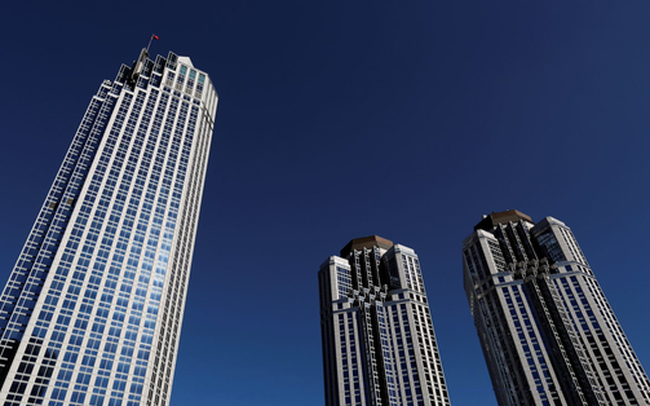 September 20, 2022 Super luxury wedding in India, what makes hotels across Southeast Asia compete with each other,...
20-09-2022 Troubled, young Chinese just want to 'lay still'
September 20, 2022 The US dollar is affecting the world economy, but the king price increases again...
According to Reuters news agency, both banks announced their latest decisions in turn after Washington expanded sanctions, targeting the executive director of the Central Bank's National Card Payment System (CNN). NSPK), the company that runs Mir.
Mir is a familiar payment system for tens of thousands of Russian tourists visiting Turkey this year.
Observers assess that the suspension of 2 out of 5 Turkish banks that used Mir to use this system reflects their efforts to avoid tensions between the West and Russia during the crisis in Ukraine, specifically: in the financial sector.
The Turkish government is maintaining a balanced diplomatic stance between the two sides.
Isbank said it has halted Mir payments and is assessing new US Treasury sanctions. This bank also affirmed that it very much wants to comply with national and international laws, regulations and principles of commercial business.
Meanwhile, a representative of Denizbank said that it is currently unable to continue providing Mir's services, and affirmed that the bank "acts in accordance with international sanctions".
Ankara opposes Western sanctions against Russia in principle and maintains close ties with both Moscow and Kiev - neighboring countries in the Black Sea.
Turkey also sent armed drones to Ukraine as part of a diplomatic balancing act.
However, Western nations are increasingly concerned about the growing economic ties between Turkey and Russia, especially after several recent meetings between the leaders of the two countries.
In August, the US Treasury Department sent a letter to large Turkish businesses, warning that they risk being fined if they maintain commercial relations with Russian individuals and entities located in Russia. on the sanctions list.
In response, Turkish Finance Minister Nureddin Nebati called the concerns surrounding the letter "nonsense". In April, he said that Russian tourists can easily make payments because of the growing Mir system between Turkish banks.
Many Russians have come to Turkey since the "special military operation" in Ukraine erupted in February, leaving them with few other travel options.
Western sanctions also make it impossible for Russians to use American credit cards.
In addition to the above two private banks, Turkish state-owned banks Halkbank, Vakifbank and Ziraat still use Mir.
---
---
Operate and exploit advertising by iCOMM Vietnam Media and Technology Joint Stock Company.
116 Thai Ha, Trung Liet Ward, Dong Da District, Hanoi.
Email: info@more.edu.vn
Editor in chief: Tran Vo
Tel: (+84) 903076053/7 Fax: (+84) 903030935