This is the smartphone with the best fingerprint sensor under the screen today
---
According to AndroidAuthority, this is a smartphone with the quality of an in-screen fingerprint sensor that every other company should learn from.
Pixel 7 and Pixel 7 Pro prototypes for sale online
Where can I find a smartphone with a buffalo battery under 10 million for people who like mountain climbing and camping?
The fingerprint sensor under the screen is an extremely attractive technology when it was first introduced in 2018, many major phone companies started using this technology.
However, in the early days, the fingerprint sensor under the screen was not very well received because it was slower and less accurate than the regular fingerprint sensor. Even today, some devices with fingerprint sensors under the screen still do not work really well.
Although today's in-display fingerprint sensors are faster and more accurate than early versions, their scanning area is quite small, making it inconvenient to use.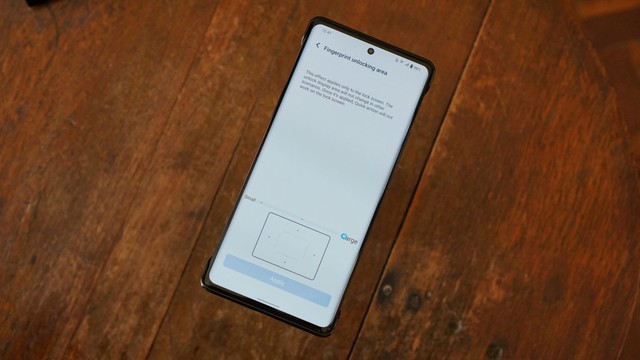 Fortunately, there is finally a smartphone on the market with a huge in-display fingerprint sensor. That phone is Vivo X80 Pro.
According to AndroidAuthority, this is the smartphone with the best quality fingerprint sensor under the screen today.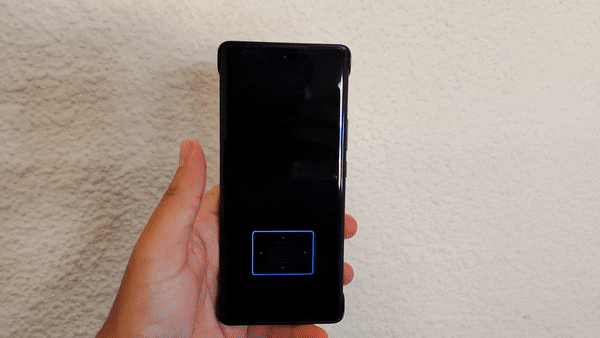 The latest Vivo flagship uses Qualcomm's 3D Sonic Max ultrasonic sensor for the under-display fingerprint sensor, which brings many benefits. The first is one-touch enrollment, you can completely register fingerprints with just one tap, without the "hold, drop, hold, drop" that we see on the normal fingerprint scanning process.
Another advantage is the much larger scanning area, measuring 20mm x 30mm². Qualcomm says the sensor is four times larger than its 3D Sonic Gen 2 sensor, while Vivo claims the X80 Pro has an 11x larger scanning area than a regular in-display fingerprint sensor.
It doesn't completely cover half of the screen like we've seen with previous concept models like the Vivo Apex, but the Vivo X80 Pro's sensor shows a huge improvement over sensors on the current market. This expanded scanning area makes it easy to unlock the device without looking at the screen, such as when taking your phone out of your pocket.
The 3D Sonic Max sensor also offers a fast unlocking speed, with the number advertised by Qualcomm as 0.2 seconds. The sensor also works with wet fingers, but sometimes it takes several tries to open it.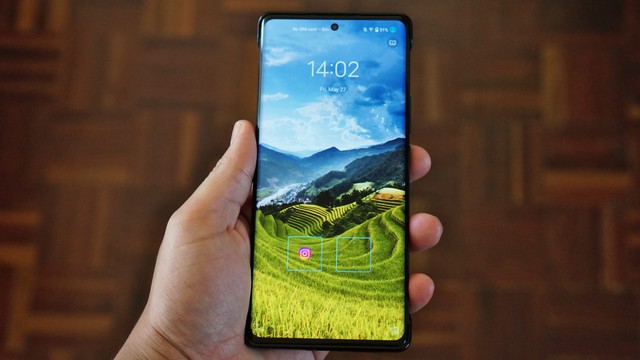 These benefits are not merely fast fingerprint registration, fast unlock speed and large scanning area. Vivo adds the option to link one or two apps to the fingerprint scanning area. You can quickly launch your messaging app, favorite social media app, camera, or anything else right from the unlock screen.
The downside of this feature is that apps that require biometric authentication, such as banking apps, still require a fingerprint to be pressed once more to log in. Moreover, adding quick opening applications to the lock screen will make the phone unlock area narrower. However, that narrow area is still comparable to a regular fingerprint sensor.
The same feature of placing quick links to open apps was previously available on OnePlus and Xiaomi. But both require you to hold your finger on the fingerprint sensor when unlocking and then slide to the app icon. On Vivo's new flagship, you need just one tap to unlock your phone and open that desired app seamlessly.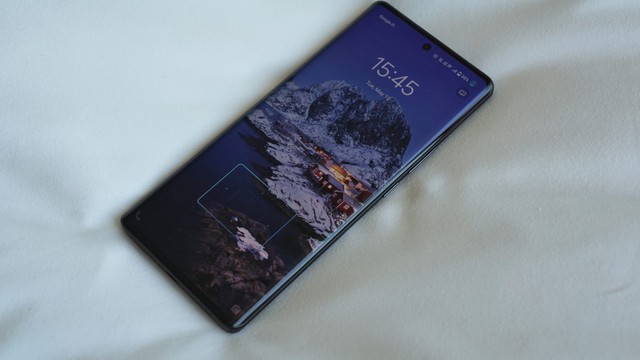 This is not the first time this fingerprint sensor has been used on a smartphone. Vivo used 3D Sonic Max fingerprint technology on last year's Iqoo 8 Pro, and other 2022 devices like the X Note and Iqoo 9 Pro also have this technology.
However, the X80 Pro is the most widely available phone on the market, available in China and India and is set to go on sale in Europe, Latin America and the Middle East. So more people can access this technology.
Vivo is the only brand offering smartphones with 3D Sonic Max technology at the moment, which suggests that there is some sort of exclusivity arrangement between the company and Qualcomm, however, the two have never confirmed the relationship. any proprietary system.
---
---
Operate and exploit advertising by iCOMM Vietnam Media and Technology Joint Stock Company.
116 Thai Ha, Trung Liet Ward, Dong Da District, Hanoi.
Email: info@more.edu.vn
Editor in chief: Tran Vo
Tel: (+84) 903076053/7 Fax: (+84) 903030935