Sony claims smartphones will kill DSLRs in the next three years
---
The Japanese tech giant believes that the future of phone photography goes even further.
According to a report from Nikkei Japan, President and CEO of Sony Semiconductor Solutions (SSS), Terushi Shimizu, said at the business meeting: "We expect that still images from smartphones will surpass the image quality from single-lens reflex (SLR) cameras within the next few years".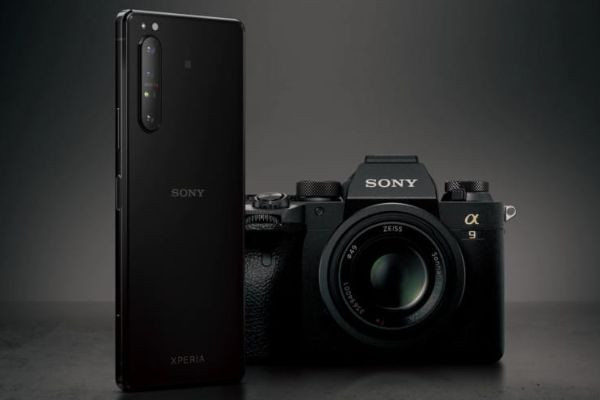 Even in this meeting, Sony also expected that the image quality from smartphones would "eat off" even the quality of ILC (removable lens cameras). However, ILC quality also includes the growing line of mirrorless cameras these days.
Smartphones are expected to continue their imaging evolution and, for most people, make standalone cameras redundant.
So what technology will help the phone camera achieve? Sony points to a number of factors, including "quantum saturation" and improvements to "AI processing". Interestingly, Sony also expects sensor sizes on high-end phones to double by 2024, despite the limitations on lens size.
The larger pixel count on these sensors will allow phone manufacturers to apply multi-frame processing to create new visual experiences, including improved Super HDR modes and resulting zooming. folding optics (as on the Sony Xperia 1 IV) with AI algorithms.
At the same time, Sony highlights the development of dual-layer transistor pixel technology, which promises to significantly improve the dynamic range on phones from phones and reduce noise in low light.
According to Sony, similar advancements will come to video as well, with higher read rates of the next-generation sensor supporting 8K video, multi-frame processing (including HDR video), and realization of digital video processing. AI for video.
Currently, Sony accounts for 42% of the global image sensor market for phones, typically the iPhone 13 Pro Max 3-camera cluster also uses three 7-series IMX sensors from Sony.
Predictions of the demise of the DSLR are nothing new as both Canon and Nikon have admitted to discontinuing some models, such as the Nikon D3500, without replacing them.
But Sony's latest statements emphasize that phone cameras still have a long way to go before hitting the technological threshold . The biggest advances in recent years have been in multi-frame processing, also known as computational photography.
---
---
Operate and exploit advertising by iCOMM Vietnam Media and Technology Joint Stock Company.
116 Thai Ha, Trung Liet Ward, Dong Da District, Hanoi.
Email: info@antarespolisportiva.org
Editor in chief: Tran Vo
Tel: (+84) 903076053/7 Fax: (+84) 903030935