Microsoft Teams is officially available on the Microsoft Store
---
Microsoft Teams is being used more and more widely around the world thanks to its stability, rich feature set, and convenient cross-platform compatibility.
Although Microsoft Teams is mainly used on the PC environment, it is quite confusing that the application is not yet available on the Microsoft Store. Currently, the only way to download Microsoft Teams is from the app's official website.
However, this inconvenience has been resolved. Microsoft has finally fulfilled its commitment to bring Teams to the Microsoft Store. More than 5 years from its introduction to becoming a truly popular service, Teams is finally on the Microsoft Store, where it should have been in the first place.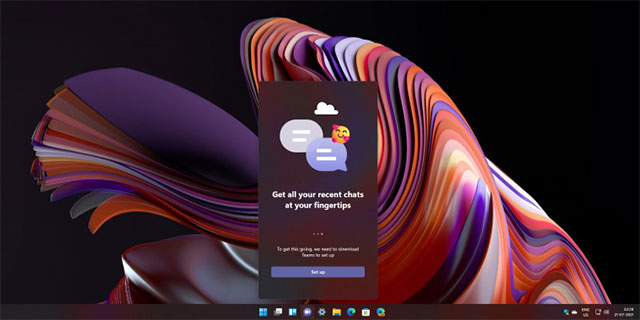 If you use Windows 10, you can download Teams from the Microsoft Store as quickly and securely as any other app. Microsoft says the Teams app downloaded from the Store on Windows 10 will work with work, school, and personal accounts. Things will be slightly different when you download Teams on Windows 11. Since Windows 11 already has a built-in Chat application (located on the taskbar by default and consumes a lot of resources), Teams from the Store will only support accounts. work accounts and education accounts.
"The Microsoft Teams app will soon be available for download from the Microsoft store. This app will support work, school, and personal user accounts on Windows 10, as well as work or school accounts on Windows 11."
Currently, Microsoft offers two versions of Teams: a "regular" version that you can download from the application's official website, and a version that comes pre-installed by default on Windows 11 (which can be found on Windows 11). immediately on the taskbar). Microsoft positions the latter as an alternative to mainstream messaging platforms, as well as conventional voice/video calling solutions.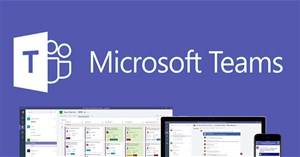 In contrast, Windows 10 does not have a built-in Teams tool. This means that this version of Microsoft Store will allow Windows 10 users to more easily access and install Teams on their systems.
With the rapid expansion in size and number of Teams users, Microsoft will also deploy many other notable changes to this toolkit in the near future. Let's wait and see!
---
---
Operate and exploit advertising by iCOMM Vietnam Media and Technology Joint Stock Company.
116 Thai Ha, Trung Liet Ward, Dong Da District, Hanoi.
Email: info@more.edu.vn
Editor in chief: Tran Vo
Tel: (+84) 903076053/7 Fax: (+84) 903030935