Leaked documents show that Intel Raptor Lake has DDR4 support, AMD Ryzen 7000 watch out!
---
Both Intel and AMD are in the process of building momentum to prepare to launch their new series of flagship processors in 2022. While AMD Ryzen 7000 (Zen 4) and Socket AM5 are expected to launch in October. 9, then Intel is expected to release the 13th generation Raptor Lake-S desktop CPU models in October a month later.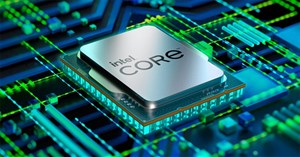 This promises to continue to be a remarkable match between the two blue and red teams. As of now, the Ryzen 7000 is said to have a slight edge over the Core i9-13900. However, information from a recently leaked presentation slide shows that the situation can be completely reversed because Intel's chip is holding a "unique move" that can make users change their mind, "turn the car around". " for AMD products.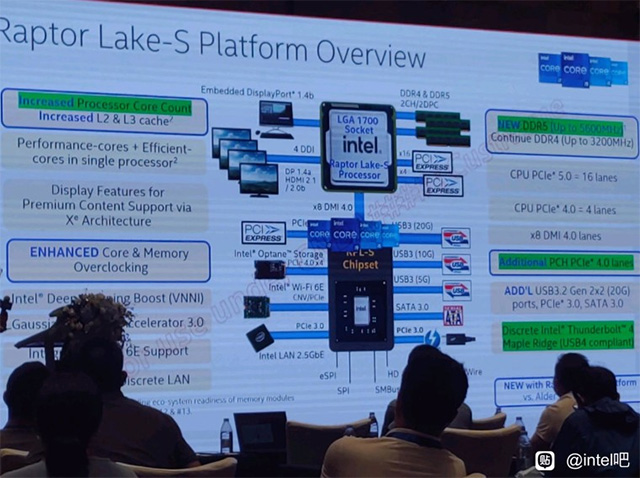 The above leaked slide was shown at the Intel 1H 2022 NAS Conference event in Shenzhen, China, discussing Intel's roadmap for NAS products. Accordingly, the content on the leaked slide shows an overview of the Raptor Lake-S platform and its outstanding features. Most notably, Intel's next-generation microarchitecture will also support DDR4 memory, similar to the 12th Gen Alder Lake-S. As you can see below, the presentation page The projector lists DDR5-5600 as well as the official DDR4-3200 memory support of the Raptor Lake-S.
This simply means that Raptor Lake-S can have a significant advantage in flexibility, or more specifically, the ability to reach a much larger user base than Ryzen 7000 and AM5 which only support DDR5 memory. Currently DDR5 DRAM is still quite expensive and rare compared to DDR4, while the difference in performance often does not bring a really obvious benefit in practical use.
Some rumors suggest that AMD could also bring some DDR4-based Zen 4 CPUs to its AM4 platform, and that could help "Team Red" quite a bit in this situation. However, as said, this is still just a rumor and there is no confirmed information yet.
What are your thoughts on this matter? Please leave a comment below!
Snapdragon 8 Gen 2 revealed the launch time, will be added an important feature to be perfect
Apple launches M2 chipset with 8-core CPU, 10-core GPU, significantly more powerful than M1, increasing RAM to 24GB
Computex 2022: AMD officially introduces the all-new SmartAccess Storage technology
Computex 2022: AMD CEO confirms AM4 socket will still be very popular, despite the arrival of AM5
---
---
Operate and exploit advertising by iCOMM Vietnam Media and Technology Joint Stock Company.
116 Thai Ha, Trung Liet Ward, Dong Da District, Hanoi.
Email: info@more.edu.vn
Editor in chief: Tran Vo
Tel: (+84) 903076053/7 Fax: (+84) 903030935