iPhone 14 Pro has a strange camera error, GPS is broken with iOS 16.1 beta, crashes when transferring data
---
On Reddit and Twitter, some users complained about the camera on their iPhone 14 Pro shaking, even making a clicking sound when opening the camera on Snapchat, TikTok and Instagram.
An iPhone 14 Pro user said that every time he opens Snapchat or turns on the camera with Instagram, the camera shakes uncontrollably, but when taking a normal photo, there is no problem.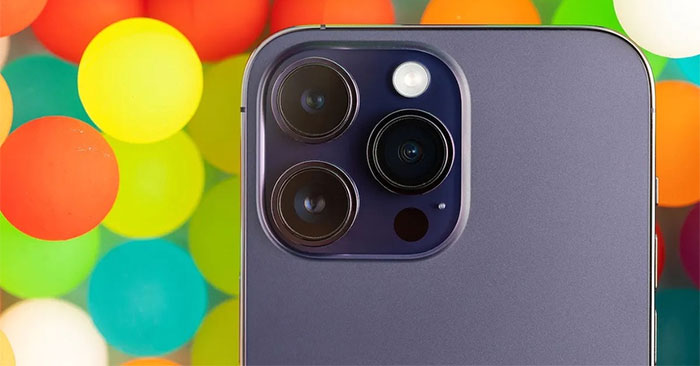 Currently, the issue of using the camera is only present in third-party apps. And when taking photos, recording videos with Apple's default application, it is still normal.
According to 9to5mac, the cause could be a software issue. It is possible that third-party applications are not well prepared to use with the new camera clusters of iPhone 14 Pro and iPhone 14 Pro Max, especially the issue related to optical image stabilization.
Currently, Apple has no official response to the iPhone 14 Pro having a strange camera error. Therefore, affected applications will have to manually roll out updates to resolve the error.
GPS positioning function with iOS 16.1 beta
Besides the strange camera error, an iPhone 14 Pro and iPhone 14 Pro Max user also complained about their device's broken GPS navigation function after upgrading to iOS 16.1 beta.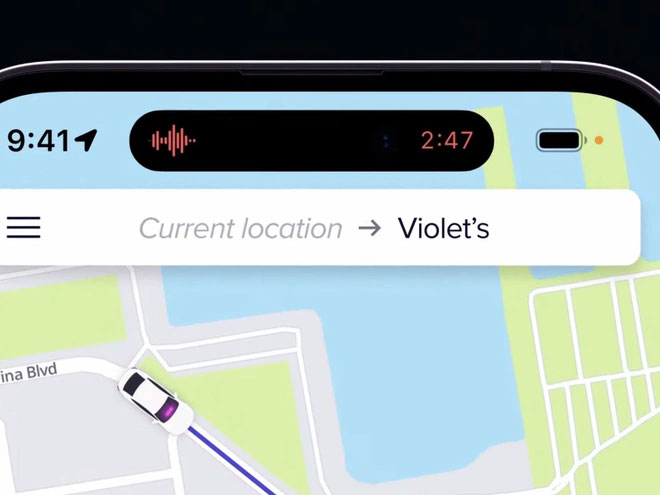 The GPS location function on iPhone 14 Pro and iPhone 14 Pro Max was broken when updating iOS 16.1 beta. Photo: MacRumors.
Currently, the specific cause and fix for the error is still not available, so iPhone 14 Pro and iPhone 14 Pro Max users who have installed iOS 16.1 beta will be forced to downgrade to iOS 16.0.1 operating system or wait for the iOS 16.1 patch to be sold. beta to restore GPS functionality.
iPhone 14 Pro and iPhone 14 Pro Max crashes
When users transfer data from iCloud old device to new device or transfer data quickly using Quick Start, iPhone 14 Pro and iPhone 14 Pro Max freeze.
Currently, Apple has "recognized the problem and is investigating the cause" and offered a temporary solution. According to Apple, if the iPhone hangs for more than 5 minutes, it should Force Restart.
BGR suggests another solution is that if you want to transfer data from your old device to your iPhone 14 Pro and iPhone 14 Pro Max, you should back it up on your computer, then connect your new iPhone to your computer and use the restore feature. Encrypted backups.
iPhone 14 Pro Max offers more impressive battery life than iPhone 13 Pro Max despite its lower capacity
Speed ​​test iOS 16 and iOS 15.6.1
Official AnTuTu benchmark results of Apple A16 chip show leap in GPU performance
---
---
Operate and exploit advertising by iCOMM Vietnam Media and Technology Joint Stock Company.
116 Thai Ha, Trung Liet Ward, Dong Da District, Hanoi.
Email: info@more.edu.vn
Editor in chief: Tran Vo
Tel: (+84) 903076053/7 Fax: (+84) 903030935