iPhone 14 Pro and Pro Max users lament "heaven" because of GPS positioning problems
---
After upgrading to iOS 16.1 beta, some iPhone 14 series users have complained about the device having GPS related problems.
A few days ago, Apple officially released iOS 16.1 beta update to fix Vietnamese typing errors and bring the option to display battery percentage on older iPhone models.
The update comes with a lot of new features, such as Clean Energy Charging (clean energy charging), Live Activities (direct operation), iCloud Photo Sharing (shared photo library), Battery percentage (batery percent)…
However, some iPhone 14 Pro and iPhone 14 Pro Max users have complained about the iOS 16.1 beta update causing the GPS feature to work incorrectly.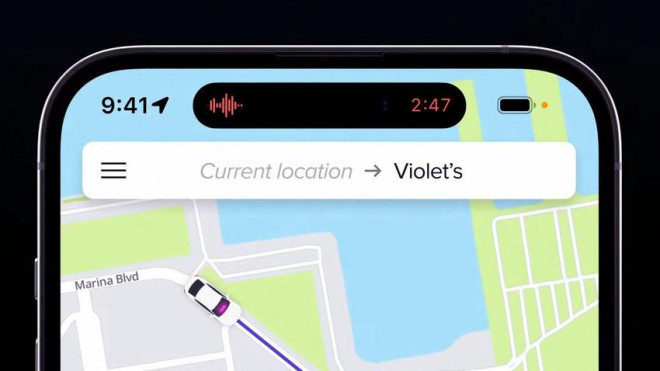 Beta is a test version, so there will definitely be errors during use. Therefore, if you often have to use location-based software (ordering food, ordering cars, maps ...), users should not upgrade to the beta version right now.
iPhone 14 Pro or iPhone 14 Pro Max users who have the iOS 16.1 beta installed can downgrade to iOS 16.0.1, or wait until Apple releases the newer iOS 16.1 beta to fix the problem.
Like the Apple Watch Ultra, the iPhone 14 Pro models have dual-frequency GPS support. This means that the iPhone can receive signals from GPS satellites that operate on both the old L1 frequency and the higher power L5 frequency, which can better navigate through obstacles like buildings and trees. . The combination of the two signals will help improve location accuracy in mapping applications.
Note, the standard iPhone 14 and iPhone 14 Plus do not have dual-frequency GPS support.
---
---
Operate and exploit advertising by iCOMM Vietnam Media and Technology Joint Stock Company.
116 Thai Ha, Trung Liet Ward, Dong Da District, Hanoi.
Email: info@more.edu.vn
Editor in chief: Tran Vo
Tel: (+84) 903076053/7 Fax: (+84) 903030935