International Finance: Leak at Germany's Isar 2 nuclear power plant
---
On September 19, the German Environment Ministry announced that it had received information about a leak at the country's Isar 2 nuclear power plant. Although the incident did not pose a security risk, it did complicate the winter energy supply plan.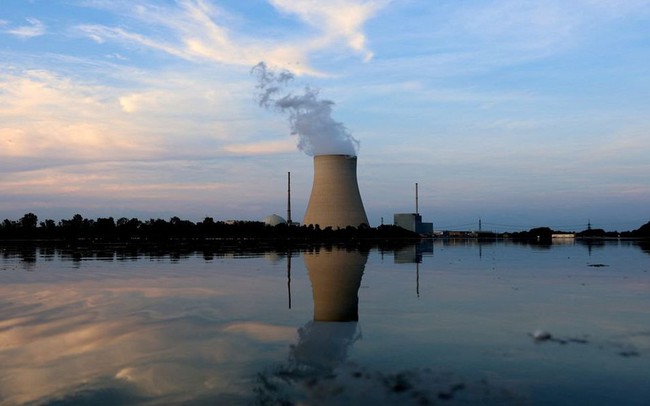 September 20, 2022 Gold is about to witness its strongest price drop in 7 years at the right moment of...
September 20, 2022 Why do Western companies not want to leave Russia?
September 20, 2022 USD surged, Bitcoin plunged, gold at 29-month low
According to the ministry, it will take about a week to fix the leak if the plant remains in operation after December 31. During the repair period, the plant will be temporarily closed.
The Isar 2 plant, located in the state of Bavaria, is expected to be decommissioned by the end of this year as part of Germany's plan to phase out nuclear power. However, the conflict in Ukraine and a sharp drop in energy imports from Russia have led to a change in policy. The German government is planning to keep two of its three nuclear power facilities in operation next year. The Ministry of Environment confirmed that it is working with the Ministry of Economy to assess the new situation and its impact on the design and implementation of the contingency regime.
PreussenElektra, the E.ON subsidiary and responsible for the operation of Isar 2, confirmed that the reactor will continue to operate until the scheduled closure. However, a one-week shutdown in October will be necessary if the plant continues to operate next year.
Under German Chancellor Angela Merkel, in 2011, the German government decided to give up nuclear energy after an incident at a nuclear power plant in Japan's Fukushima prefecture. In March, Germany conducted a stress test on the power grid and concluded that nuclear power plants are no longer needed for energy security and can therefore be phased out by the end of the year. However, the electricity market in the country has been affected by the conflict in Ukraine, while electricity bills have skyrocketed partly due to Russia cutting gas supplies to Europe.
In addition, a summer drought causes rivers in Germany to dry up and hinders the transport of coal to thermal power plants. Therefore, Germany has decided to suspend the elimination of nuclear power plants, maintaining two nuclear power plants, Neckarwestheim and Isar 2, until mid-April 2023 to prevent the risk of an energy crisis.
---
---
Operate and exploit advertising by iCOMM Vietnam Media and Technology Joint Stock Company.
116 Thai Ha, Trung Liet Ward, Dong Da District, Hanoi.
Email: info@more.edu.vn
Editor in chief: Tran Vo
Tel: (+84) 903076053/7 Fax: (+84) 903030935