In order for electric cars to be successful in the US and Europe, VinFast must surpass Tesla in this regard
---
The installation of electric vehicle chargers is expected to increase by 5-20 times per year over the next decade depending on the country. That means the cost of EV charging space will continue to change for a long time.
September 24, 2022 Lack of transport ships, Asia faces the risk of buying more expensive fuel due to...
September 24, 2022 The world famous automobile magazine reviews the "big as fast as blowing" journey of...
September 23, 2022 VinFast aims to be profitable within 3 years - Want to do one thing Volvo can't...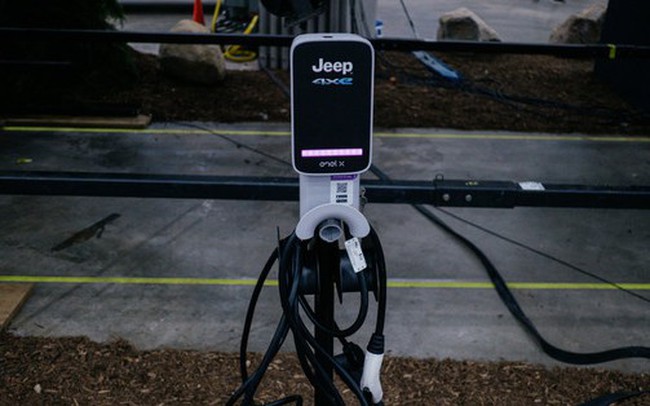 According to a survey by Bloomberg, the cost of installing electric car charging stations is very different, depending on the region.
7-22 kilowatt AC chargers, which are mostly found in hotels and usually take a few hours to recharge, will range in price from $238 to $10,000.
The 150 kilowatt DC chargers are priced between $16,335 and $135,000. This huge disparity stems from differences in plans for the electric vehicle revolution between countries.
Currently, the cheapest electric vehicle chargers are being manufactured in Asia, where there are different standards for quality certification and production volumes. Reliability is extremely important, so the provision of maintenance services as well as installation support in this area is working. Usually, pushing the price of charging stations up to thousands of dollars is just to compensate for the cost of marketing advertising.
Thanks to strong demand for home chargers in Europe, AC manufacturers in the region are building a similar scale of operations compared to their Asian rivals. Meanwhile, in the DC charging market, China is currently the largest supplier.
The world's largest car market is expected to add more than 390,000 DC charging stations this year, six times the number of charging stations that are about to be installed by the rest of the world. Mainland companies are also looking to expand their reach abroad, thereby putting pressure on rivals.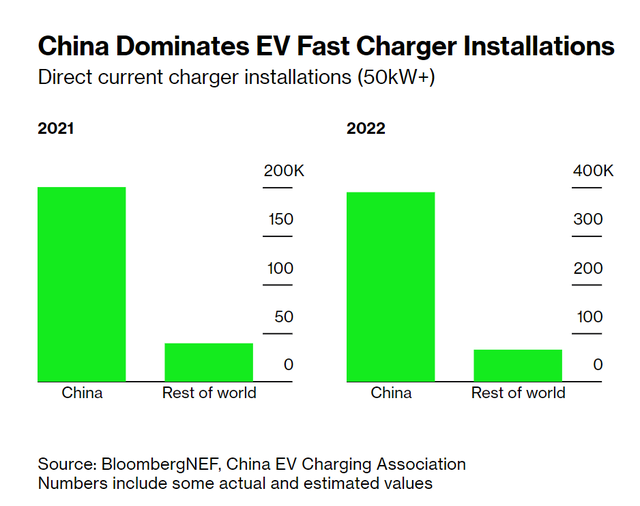 China leads the way in the installation of electric vehicle fast charging stations.
On the other side, the US is trying to protect itself by introducing a new regulation that requires chargers to be installed in the country by 2023. In addition, charging devices contain 55% of parts. are produced domestically to qualify for federal aid.
This decision is being considered to be removed in the short term to avoid slowing down the speed of infrastructure projects, despite the fact that politicians believe that the US consolidation of charging station production will help lower selling prices and projects in the long term.
After the announcement of the US, many manufacturers, including Wallbox, Flo, Tritium, ... have planned to build new factories here. Last week, Swiss engineering giant ABB also announced plans to set up a factory in Columbia, South Carolina with a capacity of 10,000 chargers per year.

The adverse impact of this regulation could drive charger prices higher in the US than in other regions, hurting charging operators and slowing EV adoption. However, many advocates of the regulation insist that the established US scale will eventually help bring down charger prices.
Tesla is currently leading the electric vehicle industry in charging station development. The largest electric vehicle company in the US recently revealed how to keep costs low, and cited a car charging station project with only $ 42,000 per connector. This price is much more economical than most of Tesla's competitors in Europe and North America - areas where charging prices are up to $ 100,000-250,000.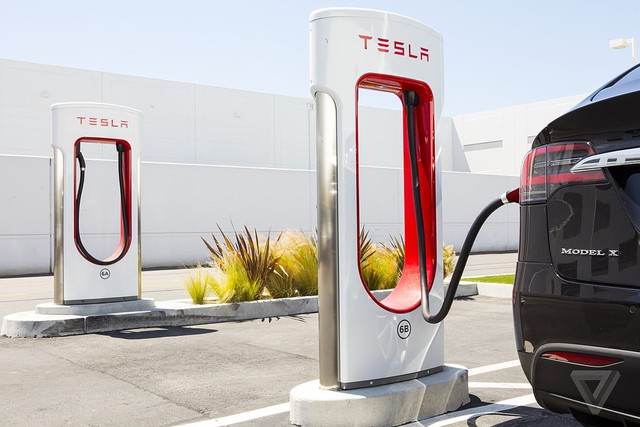 Illustration
According to experts, experience and appropriate production scale are helping Tesla to grasp the leading position. The company installed about 11,000 turbochargers last year, with an average of about 10 per station. Some stations also recorded more than 50 turbochargers, far exceeding most competitors in the same industry.
Earlier this year, Tesla also posted a video on Twitter sharing how to deploy 12 turbochargers in Florida in 8 days. Most chargers do not have displays and terminals, thereby minimizing the cost and complexity of the installation process.
Many people think that the ongoing logistics and installation issues in the construction industry do not affect the deployment of chargers. But in fact, the delay in installation and licensing is considered the biggest obstacle in the charging station industry.
Annual charger installations are expected to increase by 5 to 20 times over the next decade depending on the country. This means that the cost of EV charging space will continue to change for a long time.
---
---
Operate and exploit advertising by iCOMM Vietnam Media and Technology Joint Stock Company.
116 Thai Ha, Trung Liet Ward, Dong Da District, Hanoi.
Email: info@more.edu.vn
Editor in chief: Tran Vo
Tel: (+84) 903076053/7 Fax: (+84) 903030935