How much faster is 5G network 4G: The result is immediately after the "fight" between 5G smartphones and iPhone 11
---
Actual tests of Chinese media show that 4G has download speed about 17 times slower than 5G.
Yesterday, Honor, Huawei's sub-brand launched the smartphone duo Honor V30 and V30 Pro. Notably, these are all 5G-enabled smartphones. With Honor V30 Pro, this smartphone is equipped with Kirin 990 5G chip which has built-in 5G modem, supporting both independent (SA) and non-independent (NSA) modes.
In the context of 5G being deployed in China since early November, the media immediately conducted a number of tests on the V30 Pro to see how the latest wireless technology outperforms 4G.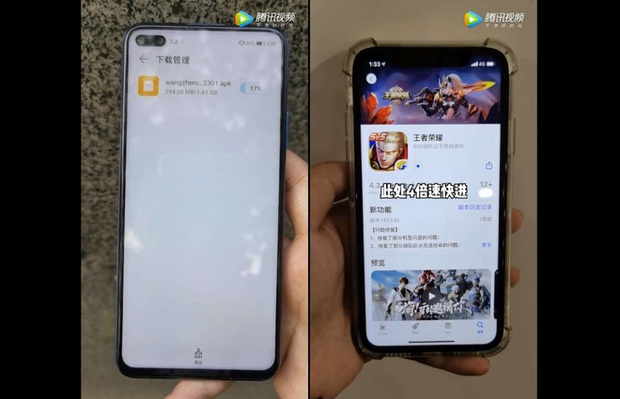 As tested by Chinese media, the Honor V30 Pro can download a 1.61GB mobile game installer in just 28 seconds, at a speed of about 58.88 MB / s. Although this figure is still much lower than the theoretical maximum download speed of 5G (about 1250MB / s), the download speed on Honor V30 Pro is still much better than the iPhone 11, which only supports 4G support.
By comparison, Apple's latest iPhone model took up to 2 minutes to download only ¼ of the game's installer (about 400MB) when using 4G, equivalent to about 3.3MB / s. This means that 4G speeds are about 17 times slower than 5G.
Of course, these numbers are for reference only, as the wireless Internet access speed depends on many factors, such as coverage area, number of stations, packet speed. However, the fact that 5G is still much faster than 4G is no longer in dispute.
Accordingly, ZTE engineers conducted a 5G network test within 15 minutes by driving a 6km moving vehicle along the roads in Guangzhou city. Actual test results have shown that the highest download speed of 5G can reach 162.5 MB / s. Meanwhile, the lowest speed when using 5G reaches about 100 MB / s, when the signal is switched between broadcast stations.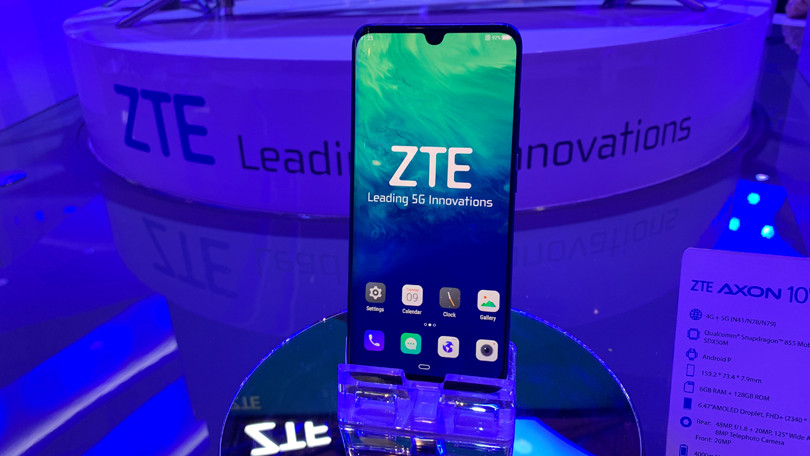 However, with an average download speed of about 125MB / s, this number is still 10 times higher than that of 4G networks, which only support a maximum download speed of 12.5 MB / s.
According to SCMP, all three of the largest carriers in China now offer 5G packages with prices similar to 4G packages. The cheapest 5G plan costs about 128 yuan ($ 18) for about 30GB of data / month, while the most expensive plan costs about 599 yuan for 300GB of data / month.
Of course, the more user charges, the faster the download speed. The cheapest 5G package, priced at 128 yuan / month, of China Mobile, guarantees the highest download speed of about 37.5 MB / s. Meanwhile, users who subscribe to 5G packages for households priced at 869 yuan will have download speeds of up to 134.2 MB / s.
Currently, not only Huawei, most other major phone manufacturers in China have launched 5G-enabled smartphones months earlier, when the 5G network was not officially launched. Customers who buy 5G smartphones mainly include users who need to use high-speed Internet.
As of September 2019, about two months before the official launch of the 5G network, a total of 485,000 5G-enabled smartphones were sold to Chinese users, according to market data firm International Data Corporation.
---
---
Operate and exploit advertising by iCOMM Vietnam Media and Technology Joint Stock Company.
116 Thai Ha, Trung Liet Ward, Dong Da District, Hanoi.
Email: info@more.edu.vn
Editor in chief: Tran Vo
Tel: (+84) 903076053/7 Fax: (+84) 903030935