Gold price today August 18: Detecting 2-week bottom, experts still predict shock
---
Despite the decline in gold prices, experts are still optimistic about the precious metal's strong increase in the near future.
At 8:45 am this morning on August 18, according to Vietnam time, the world gold price stood at 1,766 USD/ounce, down 8 USD/ounce compared to the same hour last morning.
Precious metal prices continued to fall to a 2-week low in the context of the Chinese economy showing signs of weakness, while the dollar strengthened on the positive signals of the US economy.
Recent hawkish statements by some policymakers from the US Federal Reserve (Fed) have pushed gold away from the key $1,800 level, despite signs that inflation has cooled down. .
Ilya Spivak, currency strategist at the financial site DailyFX, said that if the Fed keeps its stance that it can maintain interest rates at higher levels in the long term, it will have a negative impact on gold, in terms of health. fundamental appeal of this precious metal to investors.
Markets are predicting the Fed will raise rates by another 0.5% or 0.75% at the FOMC meeting in September.
However, many experts still have an optimistic view on the future of precious metals. Mr. Kevin Wadsworth, founder of Northstar & Badcharts, said: "Gold is moving sideways. The precious metal has been trading around $1,680-2,000 an ounce. As long as the price stays in this trading range, I'm fine. There's nothing to worry about. For me, this is just a pause on the road to higher values."
Mr. Karim added that, if gold can "break out" above the price range of $ 1,800-2,000, the precious metal market will change. According to analysis by Northstar & Badcharts, gold is poised to hit at least $2,400 an ounce by 2023.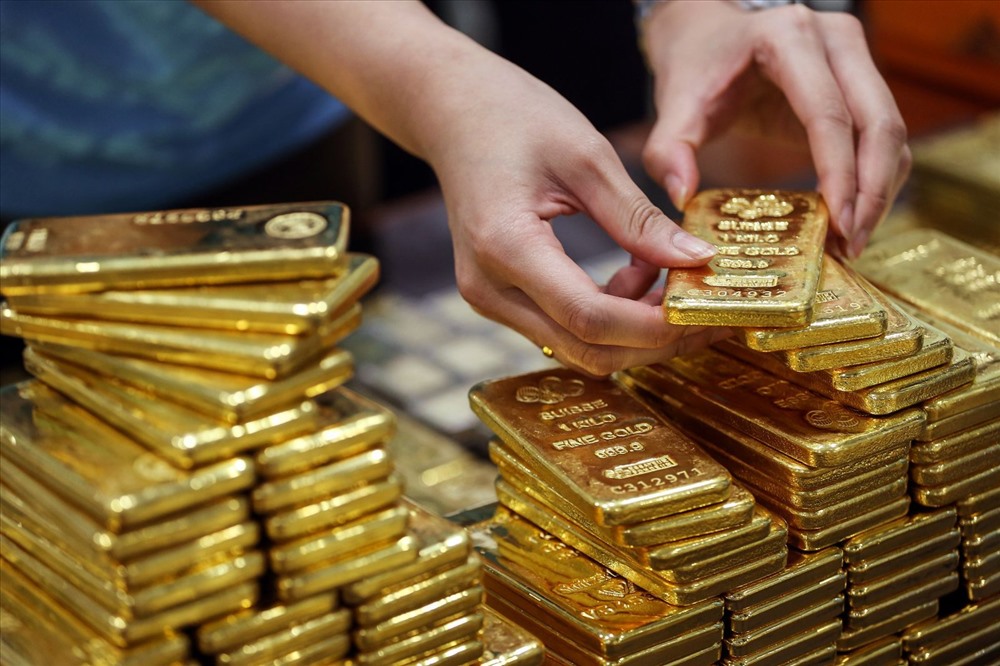 The price of gold fell without a stop
In the domestic market, at the opening session of this morning, Saigon Jewelry Company listed the price of SJC gold buying and selling at 66.1-67.12 million VND/tael, down 100,000 VND/tael. compared to last week's closing session.
Gold Doji listed gold price at 66.05-67.05 million dong/tael, down 100,000 dong/tael compared to the last session.
Phu Quy SJC listed the gold price at 66.1-67.1 million dong/tael, down by 100,000 dong/tael in buying and 50,000 dong/tael in selling compared to the previous session.
---
---
Operate and exploit advertising by iCOMM Vietnam Media and Technology Joint Stock Company.
116 Thai Ha, Trung Liet Ward, Dong Da District, Hanoi.
Email: info@more.edu.vn
Editor in chief: Tran Vo
Tel: (+84) 903076053/7 Fax: (+84) 903030935