Doubt, confusion, crisis: Where will Mark Zuckerberg's billion-dollar virtual universe ambition go?
---
Underground waves are rising within Meta as Mark Zuckerberg spends billions of dollars on the virtual universe but has not yet yielded any significant results.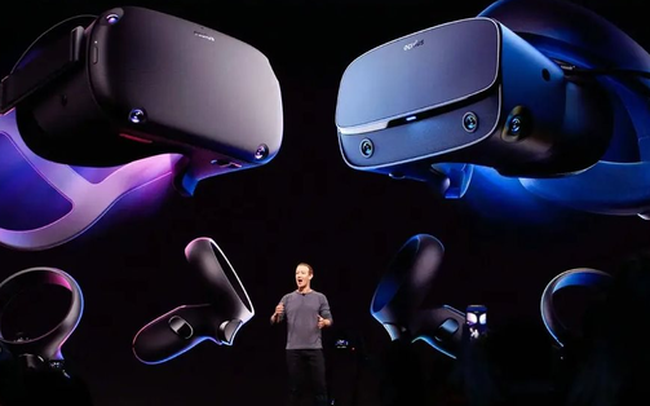 October 2, 2022 Mark Zuckerberg against the whole world: Despite the capitalization of hundreds of billions of dollars, silently...
30-09-2022 Mark Zuckerberg's series of dark days: Every morning wakes up feeling like "being punched...
September 27, 2022 The admirable parenting method of technology billionaire Mark Zuckerberg: Especially...
Japan reopens: Aiming to earn 5 trillion yen from tourists
The 2022 Nobel Prize in Economics honors research on the financial crisis
China continues a large-scale blockade
In October last year, CEO Mark Zuckerberg announced to the world the creation of Facebook's parent company Meta and shifted focus to developing the virtual universe segment. This founder has outlined a future where billions of users will interact in a virtual environment, from work, social interaction to entertainment.
It's been a year and Meta has spent billions of dollars and thousands of employees to realize Facebook's dream. But according to the New York Times (NYT), these efforts of Meta are facing many difficulties.
Meta's iconic game in the virtual universe, Horizon Worlds, is still a mess and little known. The company even had to declare this game lock to upgrade the quality of the application from now until the end of the year.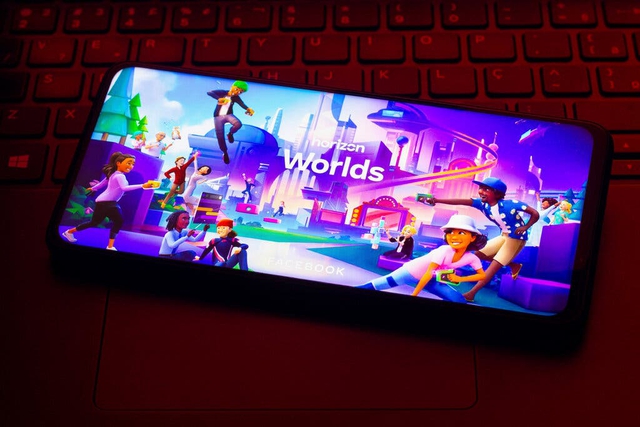 Not stopping there, many Meta employees began to complain about the company's transformation strategy because they seemed to involve founder Mark Zuckerberg's whims rather than a well-researched plan. version, lengthy.
Meanwhile, some of the company's managers shook their heads in dismay at the effectiveness of Meta's billion-dollar investment in the new project. The NYT reported that an unnamed senior executive complained that the amount of money the company spent on risky projects was so great that he was "nauseous".
Also according to NYT, Meta's confusion in the process of changing business direction and finding new sources of income was evident through a series of interviews with employees and former employees of the company. Most of these people remain anonymous because of confidentiality clauses in their employment contracts.
Suspect
The NYT reports that Mark Zuckerberg's enthusiasm for the virtual universe has made many Meta employees suspicious after a year of development, spending a lot of money but not really bringing much results.
The Facebook founder once asked employees to hold meetings in Meta's Horizon Workrooms virtual universe application. But many of its employees don't own any VR headsets or haven't even downloaded the app. As a result, everyone had to rush to buy and install before being caught by the managers.
In a May survey by Blind, only 58% of Meta employees understood what the company's virtual universe strategy was like. Most people are uneasy about the recent policy changes as well as the shift in priorities of founder Mark Zuckerberg.
NYT sources say even Meta employees are now mocking the company's key digital universe project, MMH, which becomes "Make Mark Happy".
According to The Times, Meta's vice president of digital space, Vishal Shah, posted an internal newsletter in September 2022, expressing disappointment that so few company employees were using Horizon Worlds. .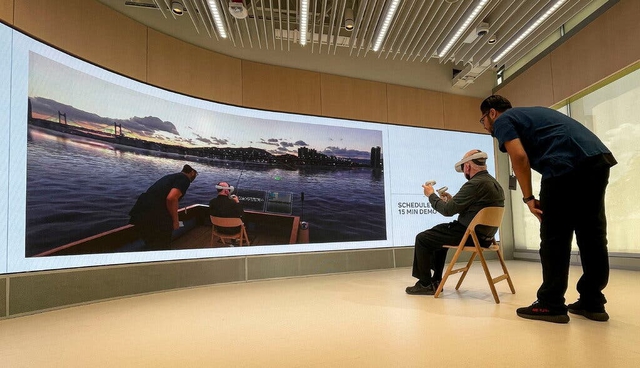 In the article, Mr. Shah asked managers to monitor employees' use of Horizon Worlds and said it was urgent to test Meta's new technology.
"Why don't we love the products we've built through continuous testing? If we don't love them ourselves, how can we convince users to use the product?", Mr. Shah wrote.
With Meta having a hard time developing virtual universes, several ideas have been put forward to make this new technology more accessible. In the summer of 2022, three Meta employees came up with an idea to promote VR headsets through students receiving tuition assistance from President Joe Biden's relief program.
According to The Times, the people who came up with the ideas believe they could boost sales of the virtual reality headsets for Meta by 20%.
Costly
While some employees tried to find a solution, others opposed Mark Zuckereberg's direction. One of them is former CTO John Carmack of Oculus, the developer of VR headsets that was acquired by Meta in 2014 for $2 billion. Currently, he is still working as a part-time consultant for Meta.
In August 2022, Mr. Carmack assessed that Meta's virtual reality headset project lost up to $ 10 billion last year made him "nauseous", especially when thinking about the amount of money the company poured in. this array.
According to Carmack, Meta has encountered many obstacles from the bureaucracy in the cumbersome apparatus, and then issues related to user privacy, preventing them from effectively using the huge amount of money to produce results. best results.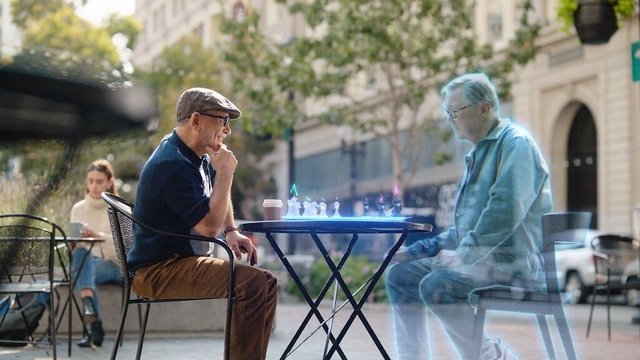 The Times source also showed that Mr. Carmack criticized Meta's new generation of VR headsets when he said that having to update the software before using the device, thereby costing more money, would bring more problems. bad user experience.
Carmack's criticism was directed at Andrew Bosworth, chief technology officer of Facebook, who has been responsible for Facebook's VR headsets for many years and is close to founder Mark Zuckerberg.
According to Mr. Carmack, Meta should prioritize user experience over taking a business opportunity approach with this new technology.
In response, founder Mark Zuckerberg posted on the internal message board: "Let's work together or stand aside."
In a June 2022 interview with Reuters news agency, billionaire Mark Zuckerberg emphasized that some people in the company should not have stayed and that the founder would take strong action to achieve his goals. towards.
Since then, Meta has suspended hiring, cut budgets for several projects, and Mark Zuckerberg personally asked management to review employees with poor performance.
NYT sources said that under this pressure, more and more Meta employees started using Horizon Workrooms, but the effect was too bad. Chief technology officer Bosworth personally held a meeting with employees through this virtual universe application earlier this year, but due to a technical error, they had to switch to using Zoom.
Uncertain future
In the near future, Meta is expected to launch a new set of VR virtual universe glasses and many other features developed for this segment. However, the price of this development is the decline of other businesses.
The competitor that Mark Zuckerberg mentioned, Tiktok has attracted young users away from Facebook and Instagram applications, which are the two main money-losing trees of Meta. Meanwhile, Apple also changed its user information privacy policy, causing the world's largest social network to lose billions of dollars in advertising.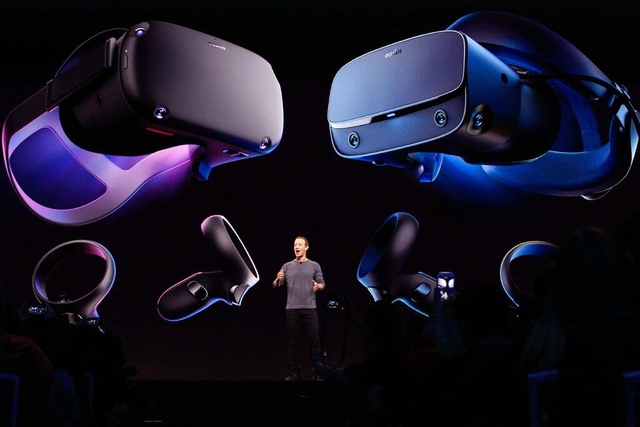 Over the past year, shares of Meta have lost nearly 60% of their value as investors lost confidence in Mark Zuckerberg. At the end of September 2022, Meta had to announce a temporary halt in hiring employees, and founder Mark also warned of the possibility of laying off fewer workers in the near future.
"The pressure in 2022 on Meta is very clear. Mark Zuckerberg's biggest risk right now is that his predictions about the virtual universe future are completely right, but the timing of that future is farther than expected. ", says virtual universe expert Matthew Ball, who once mentored Mark Zuckerberg.
Despite the doubts, Meta spokesman Andy Stone is confident the company is on the right track.
"It's easy to doubt innovative technologies, but it's hard to actually build them, and we're doing it because we believe that virtual universes will be the future of computing." Mr. Stone said.
10 years ago, founder Mark Zuckerberg successfully redirected the focus to smartphones instead of personal computers for the social network Facebook. This success has built the largest social network today, and when Mark again announced the redirect last year, many people believed.
In fact, Meta was ahead of the competition in several respects. They successfully developed a VR headset called Quest 2. This is the most famous virtual reality headset on the market with more than 15 million sets sold.
According to statistics from Sensor Tower, Meta's Oculus VR application has reached more than 21 million downloads on both iOS and Android platforms.
But according to the NYT, Meta's success will have to be based on its ability to bring this new technology to more people. In February 2022, Meta said its Horizon Worlds game had reached 300,000 players per month, a significant increase from before but still nothing compared to the more than 2.9 billion Facebook users.
---
---
Operate and exploit advertising by iCOMM Vietnam Media and Technology Joint Stock Company.
116 Thai Ha, Trung Liet Ward, Dong Da District, Hanoi.
Email: info@more.edu.vn
Editor in chief: Tran Vo
Tel: (+84) 903076053/7 Fax: (+84) 903030935