Bitcoin price today: Bitcoin is floating, a series of virtual currencies skyrocketed
---
Bitcoin price suddenly increased sharply, surpassing $ 20,600, causing many large-cap virtual currencies to turn green, market capitalization increased by tens of billions of dollars.
Bitcoin girls suddenly changed direction, increasing by nearly 2% in the past 24 hours, causing large-cap virtual currencies to turn green all at once. Although the downtrend is not over yet, many professional traders believe that the Bitcoin price will grow strongly after the end of the "crypto winter".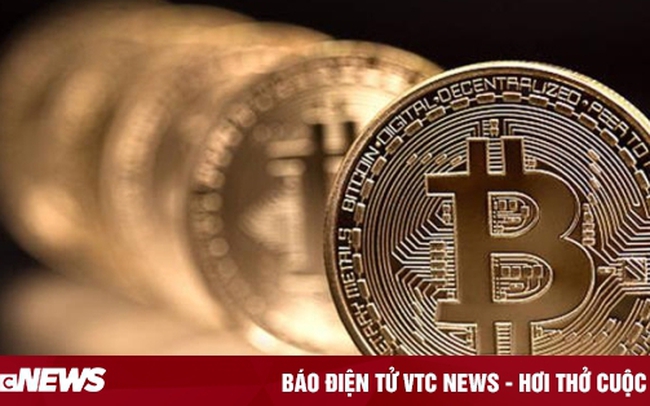 Bitcoin price today 5/11: Bitcoin is floating, a series of virtual currencies skyrocketed
"Bitcoin price will survive challenging times and thrive in the future, when crypto winter is over," commented one trader.
Following market movements, it can be seen that the Bitcoin price has declined sharply for nearly a year now. The market capitalization of this leading virtual currency was also "blown away" by hundreds of billions of dollars. However, Bitcoin's continuous sideways movement in the price range of $18,000 - $25,000 is said to be a good sign for investors, because the collapse did not happen.
Bitcoin price update
On the Coindesk exchange, at 6 pm on November 4, the Bitcoin price traded at 20,618 USD, up 1.8%.
Statistical data over the last 24 hours shows that the world's most popular and valuable virtual currency fluctuates between $20,050 - $20,677 (lowest price - highest).
According to CoinMarketCap, Bitcoin trading volume is around $47 billion, market capitalization at $395.5 billion.
Bitcoin price increases pull a series of smaller-cap virtual currencies up. Specifically, the price of Ethereum increased by 3.3%, the price of Binance Coin increased by over 5%, the price of Ripple increased by nearly 7%, the price of Cardano increased by over 4%, the price of Polygol increased by over 18%...
Total market capitalization today increased 2.3% to $1.030 billion.
On Vicuta, Bitcoin price is currently trading at 510 - 536 million VND (buy - sell).
Bitcoin price prediction

One of the questions that many virtual currency investors in general and Bitcoin in particular are interested in is when will the "virtual currency winter" thaw? On virtual currency forums, many virtual currency investors are worried when Bitcoin price continues to trade sideways in the price range of 18,000 - 25,000 USD.
Many investors expect Bitcoin to surpass $21,000 in the short term to move towards higher prices.
Famous cryptocurrency commentator Jim Messina believes that the price of Bitcoin may once again reach $ 60,000. Mr. Messina believes that the financial system will be reshaped with the help of blockchain technology and digital assets.
MicroStrategy expert Michael Saylor also believes that the Bitcoin price could hit $70,000 in the next four years. Even this expert once predicted that the Bitcoin price could skyrocket to $ 500,000 in the next decade if it matches the market capitalization of gold.
Similarly, many professional traders think that the Bitcoin price is still doing well during the current bull run and could rise for many more sessions. According to veteran cryptocurrency trader Scott Redler to this point, the largest cryptocurrency appears to be breaking out of a descending triangle pattern. Meanwhile, trader Jake Wujastyk believes that Bitcoin appears to be on track towards $24,000-$25,000.
Bitcoin can be a safe haven when the global economy declines, world geopolitics are more volatile. This could push the Bitcoin price up again. Besides, Bitcoin's long-term compressed state and investors' expectations could cause the leading virtual currency's price to surge sharply in the coming days.
Many professional investors are also confident that Bitcoin is about to return to a new growth rhythm, the short-term outlook may increase to $ 29,000. Famous analysts like Yuya Hasegawa or Edward Moya predict that as investors' risk appetite increases, Bitcoin price can penetrate the $25,000 resistance level.
However, from a pessimistic view, some experts on virtual currencies even believe that the price of Bitcoin may continue to fall. While Bitcoin's recent price movements have reduced its dependence on the stock market, the correlation between the two assets is still very high.
Earlier, Joe DiPasquale, CEO of crypto asset management firm BitBull Capital, said that Bitcoin's inability to break above $20,500 has caused the price of the leading virtual currency to fall. In the short term, the bears continue to exert pressure as most coins remain in the red zone. In fact, the overall trend has also appeared many factors that hinder the next move of the leading virtual currency.
Bitcoin price downtrend may continue while market sentiment dips. Many traders will probably sell to avoid losses instead of deciding to "hug" Bitcoin waiting for the price to rise.
The co-founder of digital asset trading and research firm Reflexivity Research, William Clemente, also warned that it is still too early to confirm that the Bitcoin price trend has changed.
---
---
Operate and exploit advertising by iCOMM Vietnam Media and Technology Joint Stock Company.
116 Thai Ha, Trung Liet Ward, Dong Da District, Hanoi.
Email: info@more.edu.vn
Editor in chief: Tran Vo
Tel: (+84) 903076053/7 Fax: (+84) 903030935