Big data will generate more than $100 billion in key public services
---
Remote monitoring could save the health system $9.4 billion in Southeast Asia by 2030 by reducing hospital visits, shorter hospital stays, and more.
According to the latest report published on August 17, ADB said that big data has huge potential to accelerate the post-COVID-19 economic recovery in Southeast Asia, with benefits in the field of The public health, welfare and social protection and education sectors are worth more than $100 billion.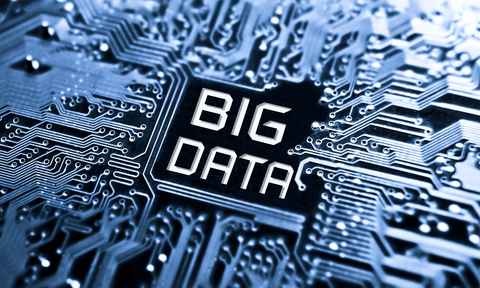 Titled Harnessing the Potential of Big Data in Southeast Asia After the Pandemic, the report found that state institutions have embraced big data due to its analytic power to transform huge data sets. transform them into actionable insights that can help them respond quickly to crises, improve services, and increase resilience to future shocks.
"The pace of digitization has clearly accelerated during the COVID-19 pandemic, highlighting the importance of big data in delivering services," said ADB Southeast Asia Department Director Ramesh Subramaniam. key public sectors such as health, welfare and social protection and education effectively and efficiently".
According to the report, big data can improve the delivery of government services and accelerate the recovery from the COVID-19 pandemic. The report estimates that remote monitoring systems could save health systems $9.4 billion in Southeast Asia by 2030 by reducing hospital visits, shorter hospital stays and reduce medical procedures.
In addition, using analytics to direct health interventions that are highly focused on at-risk populations could lead to an approximately $15.5 billion increase in GDP in the country. region by 2030.
The report also finds that using digital technologies to provide personalized and remote work connectivity and learning can contribute an estimated $77.1 billion annually to countries' GDPs. Southeast Asia by 2030.
Digital technologies are transforming the global economy. The report estimates that in Southeast Asia alone, the size of the Internet economy could triple to $300 billion by 2025 compared with 2019.
However, ADB experts also warn that unlocking the potential of big data in public service delivery will require governments to lay a technical and strategic foundation to optimize these facilities. of big data and risk mitigation, including personal data protection, anti-fraud, and cybersecurity .
Big Data is large and complex data sets. So large that traditional data processing software is not capable of collecting, managing and processing data in a reasonable amount of time.
These large data sets can include structured, unstructured, and semi-structured data, each of which can be mined to gain insights.
Big data solutions provide the tools, methods, and technologies used to capture, store, search, and analyze data in seconds to find relationships and insights for improvements and benefits competitive benefits that were not available before.
---
---
Operate and exploit advertising by iCOMM Vietnam Media and Technology Joint Stock Company.
116 Thai Ha, Trung Liet Ward, Dong Da District, Hanoi.
Email: info@more.edu.vn
Editor in chief: Tran Vo
Tel: (+84) 903076053/7 Fax: (+84) 903030935