4 things are becoming more and more expensive after the Fed raises interest rates by 0.75 percentage points for the fourth time
---
Here are four things that will get more and more expensive as the Fed raises interest rates.
03-11-2022 The first "victim" of the Fed: The housing market is at risk of collapse because of interest rate pressure...
November 3, 2022 A series of major central banks just raised interest rates smaller than expected, a wave of monetary tightening...
03-11-2022 The Fed has just made a historic move with interest rates, what will happen next?
To continue to deal with inflation, the US Federal Reserve (FED) on November 2 announced a 0.75 percentage point increase in interest rates for the fourth time in a row.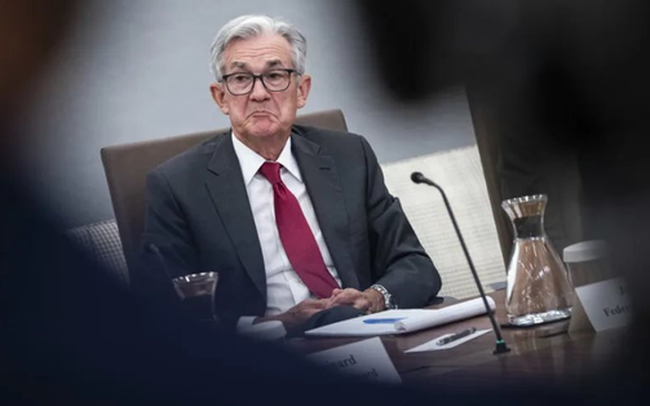 On the one hand, raising interest rates can curb inflation by making borrowing costs more expensive, which in turn reduces demand. But the rate hike has also increased debt pressure on Americans already struggling with rising prices for everything from groceries to rent.
The US inflation rate remains high, falling only slightly from a peak of 9.1% in June to 8.2% in September. This is much higher than the central bank's target of 9.1%. 2%.
Fed Chairman Jerome Powell once again affirmed to cool down inflation by continuing to raise interest rates. In August, he acknowledged that the policy would bring some "pain" to households and businesses.
By raising the federal funds rate, the Fed raises borrowing costs, which in turn can lower inflation. But rising interest rates do not stimulate economic growth. This could trigger a recession, in which many people already struggling with a high cost of living lose their jobs.
Finally, inflation affects consumers' purchasing power more directly than rising interest rates. With the latest rate hike, the federal funds rate is in the 3.75% to 4% range. According to the US central bank's own forecast, interest rates are expected to peak between 4.5% and 4.75% in 2023.
Last week, Goldman Sachs economists predicted that the Fed would raise interest rates even higher, in the range of 4.75% to 5% by March 2023. That means borrowing costs will be higher as there is a high probability of more rate hikes.
Increased risk of recession
As interest rates continue to rise, reducing the need for people to borrow, many economists think a recession is likely to occur in 2023.
According to 14 economists surveyed by Bankrate, two-thirds of people think the economy will shrink in the next 12-18 months. This percentage has increased since the survey was conducted earlier this year.
Similarly, Bloomberg also conducted a survey of 42 economists on predicting the possibility of a recession next year. And the results increase from 50% in 2021 to 60% this year.
So what will become more expensive as interest rates rise?

Credit
According to Bankrate financial analyst Greg McBride, the card interest rate (APR) on credit cards is likely to rise from an average of 18.16% at the end of September to 19%. Thus, for a card with a balance of $5,000, consumers will have to pay an additional $1,197 in interest.
Car
Car loan interest rates are expected to increase. McBride said the average interest rate on a 60-month new car loan is likely to increase slightly from the current 5.63% to 6%.
Compared to January 2022, consumers will have to pay $34 more per month in payments to buy a new car worth $35,000.
Mortgage
Mortgage rates tend to rise as interest rates rise, but they are directly influenced by the bond market. McBride said interest rates on 30-year fixed mortgages could rise from more than 7% to 7.25% if inflation remains high or increases.
Other variable rate loans
McBride said interest rates on variable-rate loans, such as home equity loans and home equity lines of credit (HELOC), are likely to rise with rate hikes. Currently, the average interest rate on these loans is close to 7.3%, but they can rise to an average of 8%.
---
---
Operate and exploit advertising by iCOMM Vietnam Media and Technology Joint Stock Company.
116 Thai Ha, Trung Liet Ward, Dong Da District, Hanoi.
Email: info@more.edu.vn
Editor in chief: Tran Vo
Tel: (+84) 903076053/7 Fax: (+84) 903030935